Health
Teeth problem Created by Updated on Mar 30, 2016
My daughter is 18 months and still has no teeth yet.. Her weight is only 8 kg.. what can I do?
Kindly
Login
or
Register
to post a comment.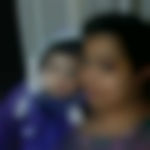 | Mar 31, 2016
Hi Neha.. I hav no idea on 18month baby still no teeth is normal or not,as m new mum... u hav to check with her doc,if it is mattering u alot... on d other hand wat u can do is,in any medical u vil get homeopathic medine named as dentonic... it is sugar balls n help baby to tackle teething.. I started this to my baby since 2nd month of her n nw she is 10month old wit 6 teeth already... N other issue of yours for weight,try adding ghee to her every meal,as ghee is considered holy n scared.. it vil also help her put on weight.... all d best | Mar 31, 2016
My nephew got his 1st tooth at 18-19 months of age. Doctor said it is heriditary, if either of the parents got their teeth late, it's bound to happen. At that time we did not know that my brother in law got his teeth pretty late. Don't worry, he will get his soon. It's unheard of a person never getting his teeth at all | May 10, 2016
Hi dear , Im a dentist by profession and would like to put my advice on this.. its rare that a child do not get teeth in 18 months.. but its not abnormal. also.. there r few kids who get there teeth after they start walking. I suggest you to massage ur baby's gums twice daily with honey or desi ghee. Just dip ur finger in these and massage his gums for 5 min.. as it may be due to thick gumpads. And if he dont get his teeth in next 6 months do consult a pedodontist.. these dentists r specially for kids.
More Similar Talks
Top Health Talks