Child Psychology and Behaviour
teething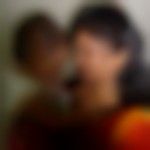 Created by Updated on Jul 15, 2013
My child is 8. 5 months old, since 15 last days he is not taking his food properly. I have to make him eat with a great force. Is there any problem related to teeting. He is taking breast milk too. Also, specially during the evening he only wants me to be around him. His dadi who came here (10-12 days), he is also not happy with her. During this time when I am around him he is fine but i goes in into another room, he starts shouting or crying.
Kindly
Login
or
Register
to post a comment. | Sep 17, 2013
I really liked the tips that has been mentioned here n m very keen on trying them out as my daughter is 9 months n facing all these issues however just a concern refrigerated items could cause her cold n cough and right now she is suffering from cold can I still give her products like cucumber n carrots which have been kept in the fridge for a while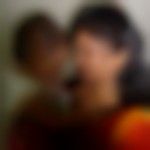 | Jul 19, 2013
Thxs all for your useful suggestions, it helped me a lot. I am giving him Calcarea phos too. | Jul 18, 2013
yes one more thing... u can start homopathy calcuim medicine... Calcarea Phoshoria.. made in Germany... you can get any homopahty store. It really help child in this period. All the best.. n tk cre of little one. | Jul 18, 2013
hi Ruchi.. i can understand your worry for child as i hv also faced the same problem... during my son teething... my doc suggested me to give cold things to eat... it helps to relief the gum n child will eat food too. as my son was nt at all eating anything for many days... so i did the same wht doc suggested. I used to make mango shake, daliya, banana shake and keep it in the fridge for 15 mins... n used to give it to my son. believe me... he used to eat all the food whtever i used to give him... but the food shud b cold. keep Apple in fridge and grade give it to ur son... he will lv all cold things as it help to relief his gums. When the child is in pain and empty stomach... they happen to behave strangely. Dont worry this phase will pass away soon. Tk care. | Jul 17, 2013
Dear Ruchi, teething is a very difficult time for babies and also for the parents! Babies will not eat well, not sleep much, will be extremely cranky.. You could do as suggested by Shikha and Sangeeta. Hang in there, it will pass. Keep comforting your baby when he is in pain.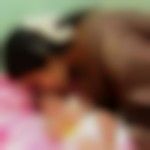 | Jul 17, 2013
what you can do is make him ease off the pain , offer him small slices of refrigerated cucumber / carrots , let him nibble on it . A clean wash cloth kept in the freezer could be a relief too. Hope this helps. Please refrain from forcing food for a while ..things will fall back with time .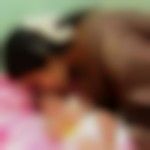 | Jul 17, 2013
Hi Ruchi , imagine you have a painful cavity/ root canal done recently . what if someone forces you to have food all the time ? You will get bugged up and irritated right ? Same goes for babies going through the process of teething. | Jul 16, 2013
Hi Ruchi! It is quite possible that teething is the reason for his not eating food as gums are swollen n food further causes irritation. Try giving food which is cold. Like milk at room temperatue and similarly other food items too. it is advised to rub honey on gums for soothing effect and also try giving child a teether. As far as child's crying is concerned it is due to separation and stranger anxiety. So when u r not around it leads to insecurity and child expresses it by crying. Similarly in the presence of a stranger such as grandparent in this case child expresses insecurity by crying.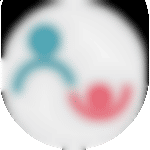 | Jul 15, 2013
Hi Ruchi! This is a link of a similar parent talk. You may find some useful suggestions here. https://www.parentune.com/parent-talk/teething/265
More Similar Talks
Top Child Psychology and Behaviour Talks
+ Start a Talk
Top Child Psychology and Behaviour question
Top Child Psychology and Behaviour Blogs