Health
Child Psychology and Behaviour
Teething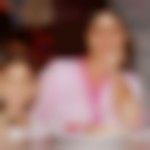 Created by

Updated on Sep 17, 2013
My daughter is 2 years and 3 months.. During her teething she s grot cold and fever... I juz wanna know is it normal to hve fever or cold during teething... She is cutting her second molars... M very worried about her health....
Kindly
Login
or
Register
to post a comment. | Sep 11, 2016
t. @:b,) gpwujj兆.醐 mw 兔兔·…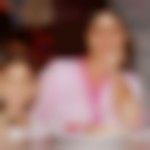 | Sep 17, 2013
Thanks so much | Sep 17, 2013
Oh yes Puneet, it is normal for babies to have fever, upset stomach and loss of appetite during teething. When a baby is teething, they tend to put everything into their mouths and hence the fever. It is usually a low grade fever and shouldn't last very long (up to 4-5 days). Please do not force her to eat if she doesn't feel like it. Keep her hydrated with regular sips of water, milk, coconut water, home made juices and the like. If she doesn't improve or stops drinking fluids, please speak to the doctor without delay. Molars are very painful and could take a while to completely cut through (as they have a broad top unlike the other teeth which are sharp). Each child reacts differently to teething. My older one used to get high fever and upset tummy for days and this would happen every few months. My younger one teethed without any hassles. Hope she feels better soon. | Sep 17, 2013
yes its normal to have fever but not sure about cold. but I suugest you to visit doctor if fever is high | Sep 17, 2013
yes its normal to have fever but not sure about cold. but I suugest you to visit doctor if fever is high
More Similar Talks