Parenting
The controllable--- but 'uncontrolled' technology syndrome!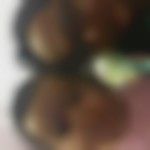 Created by

Updated on Jan 07, 2016
I've been a new member to this forum barely 4 months old while my new born has just completed her 3 months worldly cycle. There are many eye opening facts and confessions of parents I have lived with many other writer parents.. But what had prompted in me to write that single curiosity... Sort of guilt if I am the only one or others too are victim of today's technology-- being online / checking every update on your social media account as early you get a nap-second time .. Especially on those moments wen yr sweetheart is playing by himself/ herself after feed.. Or yr small pampering! I am genuinely aware of the side-affects of Radiation " coming through this small device wch is so enchanting for me in the lonely room when the cry stops! But am I not being an irresponsible mother while knowing all the facts (aftermath) it may cause to my little one.. Be it wish to see a streaming video or the latest conversation catch on FB , or the latest dp on whatsapp all catches my attention if I am at my slightest ease wd my child OR wen she's not in my arms. Suddenly wen I turn after hearing no giggley sounds or flattering of tows on sheets- realiZe with pangs in my heart- she's already entered in her dreamland while Imher mom is not watching around.. How sweet of her! Or shall I say - once again I fell prey of my desire? Do you also face similar situation or had experienced in past. Kindly pour your thoughts. I've deliberately kept distance from devices by keeping them out of my room/ airplane mode/ fixing a time. But nothing worked I suppose. Had to end with this miserable thought- how indisciplined I could be for my own small yet big responsibility!!
Kindly
Login
or
Register
to post a comment.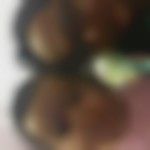 | Jan 10, 2016
Thanks Ruchita for yr kind words! Yes I did try to use that time b/w her naps wch r usually short during days but most importantly let me first get rid of this guilt consciousness!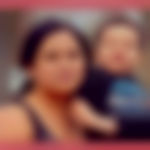 | Jan 07, 2016
Hi Lakshmi.. Articulately crafted out the point.. Good.. ! Somewhere I agree, and somewhere, I don't agree. ! Before being a mom, u r a human being and certain likings/habits are just into us.. Totally beyond our control. Anyway, I m a mother too. This definitely is the biggest change in ur life. But do we stop living after that.. ? No. Instead, we live for our baby. But somewhere we forget that we are individuals and we need some free time too.. U deserve that time totally. So, if u r regretting, I would suggest to don't. Coz u are deserve every bit of it. What I have done is, I peep into my cell once he he is off to sleep. I see my cell when he is wake, only if it's urgent. Like, I can check my Whatsapp when, if nothing urgent, once he is asleep. But if I have to attend, may be from his from my husband, my family, then I attend it and tell them that I would revert back to them in sometime. I check my fb once he sleeps in the night:afternoon. So it's up to u, that how u wish to take our time for urself. And don't be regret for anything. Lady, that time when ur lil one sleeps, believe me, it's priceless.. Coz that's the time, for u.. Ned just you!! | Jan 07, 2016
Lakshmi - really appreciate you sharing these thoughts with the community, not only is it relevant across the community, but it perhaps is a tough one to balance. Take care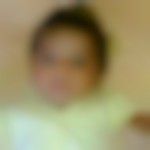 | Jan 07, 2016
Hi I am also suffering from the same problem.
More Similar Talks