Hobbies
The Gangnam Style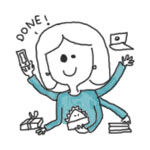 Created by

Updated on Oct 18, 2012
Is your child dancing the Gangnam Style? I got to see a few children in the park last evening, aping the Gangnam style. Pretty hillarious it was. Am I the only one who noticed this? Or are your children aping this dance style as well? As a Parent, maybe there is something for us to learn, on how a rage can be aped so well by Children :-) is it peer influence? or too much of TV?
Kindly
Login
or
Register
to post a comment.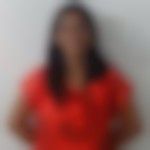 | Oct 22, 2012
My 5 year old son loves gangnam style..... Everyday he used to open youtube and we both dance like invisible horse... :)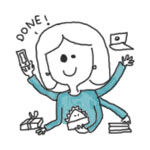 | Oct 19, 2012
Hey Payal - doing the horse dance inside the car - now thats quite a task :-) | Oct 19, 2012
Gangnam Style is my daughters current favourite. She gets up from whatever she is doing and starts dancing. Most funny is when she starts inside the cramped space of the car whenever it come on radio. | Oct 18, 2012
Children are very receptive to something new and especially so, if it is something on the tv. My daughter, for a while, was addicted to the steps Shah Rukh Khan did in the song 'Chammak Challo'. I don't think there is any harm in letting them watch and imitate these little things. They grow out of it anyways. The point is that we can join them for some fun as well, like Bhavna mentioned in her comment :) | Oct 18, 2012
My daughter was quite tickled when she saw the video ( she saw it in a friends place) and was so excited ... she could not stop laughing as she told me about the song.... instantly i put it on and saw it ... we both tried to ape the steps .... then doubled over with laughter ...it was so much fun .... and the mad antics are reserved for the happy times that i share with her ... she is 6 but thinks she is so cool because she can dance better than mamma ... the gangnum style :-) | Oct 18, 2012
Well, Praveen he did show me a few stunts when this movie Ghajini was released, taking off his tshirt and aping the very angry Aamir :). I believe we have all got great kids and we are congnizant parents who make sure the so called 'bad' influences dont get the better of our children, so perhaps we could let them have their share of fun, while keeping a watch. I do remember my boy, 11 now, beginning to talk like 'Shin chan' while he was little, so there I could talk to him that it is not appreciated and also limit his time watching the show... and it did work. I can tell you, they are not going to do those cute, silly things once they get a little older. Too much of tv, may be for some, but I guess parents these days are smarter than that :)
More Similar Talks