Parenting
The habit of Diaper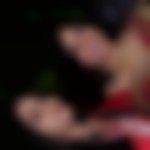 Created by

Updated on Jun 10, 2015
Hello Friends, My daughter studies in second standard and has a habit of wearing a diaper at night. I think it is high time to change the baby habit. Can you please suggest me some ways by which i can teach her and help her go to the bathroom for peeing a night time. How did your child got rid of the Diaper?
Kindly
Login
or
Register
to post a comment. | Jul 23, 2015
Apart from the liquid intake at night, I found that when my son sleeps on his stomach, he wets the bed more. Kids have to be asked to sleep straight or to the side which is difficult.. | Jun 15, 2015
Dear Simran, do you find your daughter's diaper wet in the mornings? I will also suggest that you ensure that she goes to the toilet at bedtime. Place a waterproof sheet under her bedsheet and let her go to bed without a diaper. Once children are a little older, they are psychologically aware that they have a diaper on and will not control the urge to pee. Explain to your daughter that she will not have the diaper at night and that she will have to go to the toilet of she feels the urge to pee at night. removing diapers off suddenly and not going back to it at all will certainly help the both of you :)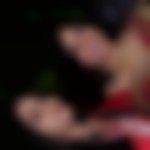 | Jun 10, 2015
hi Jhuma , the problem of baby rotating in bed is very common and there is no need of worrying. and it is fine to use diaper when the child is small .. however the baby should be given potty training when he is old enough to understand you. | Jun 10, 2015
Hello all, in the same topic I have a query.... babies keep rotating in bed. So once you start without using diaper sleeping them.... in the beginning we don't know how many times they urinate and what time they. So how do you going to manage in the beginning? Is it ok if the baby keeps on rotating in night or any problem in it?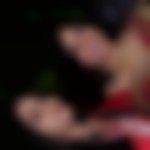 | Jun 10, 2015
HI Geetika , thanks for the tips :) .. Will start the night training from today.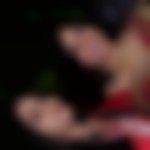 | Jun 10, 2015
Meenu Thank You For your valuable suggestions. NO, my daughter does not use diaper in the day time. I will try these suggestions. | Jun 10, 2015
simran sharma, you could make her use the bathroom just before she is about to sleep. also, does she use a diaper in the day also? if yes, then you might need to make a concentrated effort, and seek assistance from school also, in taking her off diapers. If it is just for night time, do not put her in a diaper. Once in the middle of the night, wake up (you could use an alarm) and lead her to the washroom. Or if she wets the bed, you can note the time and see if there is a pattern in it. This patter will show you the time she needs to relieve herself and 10 mins prior to that time, you could wake up and take her to the bathroom. Also, explain to her that in case, she wants to use the bathroom at night, she should wake you up and you will help her. say this to her every night. avoid giving her water to drink just before bedtime. each morning as soon as she wakes up, lead her to the bathroom.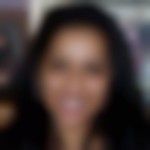 | Jun 10, 2015
Hi Simran, I cut the fluids off about 1-2 hour prior to bed time, make sure they go potty right before bed and you can also wake her up once or twice during the night to potty again. After a while the accidents happened less and less. And you may need to let them have an accident or two with out a diaper. When I was potty training, even the pull-ups gave my son the security of keeping the bed dry that he continued to have the accidents. Once he started going to bed with "big boy undies" there was some middle of the night bed changes, but it made him more aware when he had the urge to go.
More Similar Talks