Parenting
The right age to have a FB account Created by

Updated on Aug 28, 2012
Just met a couple of parents who were discussing about FB accounts for their children (8-9 years-old), they asked me about the right age for a FB account opening, as they fear that resisting for too long is hapless in anyway...
Kindly
Login
or
Register
to post a comment.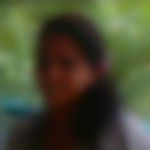 | Jun 01, 2013
I think it is best said that only a parent knows what is the best age to have an account on FB for the child. The modern tech-savvy children feel the peer pressure, knowing most of their friends, teachers and other acquaintances are on FB. Refusing to open an account makes them feel that they have been left out. We can talk to them about it but that feeling doesn't go away. Ease of access to the internet and peer pressure can tempt the child to take the opportunity and create an an account without the parent's consent. I think, with right instructions, and a watch on their account, we can let them explore this new way of communicating which we also enjoy. | Oct 18, 2012
My child is 11 and most of his classmates are on FB, however, I explained to him we cannot be doing that, also told him about the minimum age. There was resistance at first, however had to be firm on this one and in time, he agreed. The simplest reason I can give is that their day is already taken by studies, tv, sports, psp and more, over time FB does become an addiction and i would rather have him playing outside or reading a book (that he likes), than checking what;s going on up there on the social network. :) | Sep 03, 2012
An 8 year old today is well versed in technology and I agree with Praveen... unless you allow them with checks and balances, it will be pretty difficult to keep a tab on their internet activity at all. I suppose one can start with parental control and some rules- no photographs, control on friends added etc.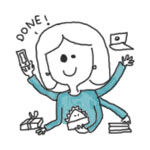 | Aug 30, 2012
I feel kids, in the initial stages/phases of growing up, are at their inquisitive best. On Facebook at a very early age, could guide them in different directions. I think a Parent would know best when it is the right time for the child to get on to Facebook. FB has a minimum mandatory age of 13, but Kids are smart and they outwit the parents when it comes to creating Alibi accounts. Maybe FB can come with an added featured similar to that of credit cards - having an add on account - for the child under the guidance of the Parent - this would help Parents keep a track as well. I also feel its just a matter of time before schools would start using FB Pages - then could become all the more difficult to keep a check.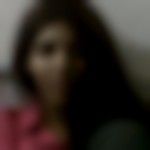 | Aug 29, 2012
For all I know, having a facebook account is just another dimension to the already technically savvy personas of today's kids . It actually helps them out to communicate effectively with their peer groups. Keeping in mind the exposure through FB , i believe that above 10 years is more than fine for a kid to have an account on the website.
More Similar Talks