Parenting
This is abut my 9yr old daughter Created by

Updated on Jun 05, 2015
Dono what has happened to her ....she ignores if I ask her to do anything and once I scold her nicely... she will all the stuff I ask her to do... I'm fed up... family members feel that my scolding is a boost up for her... What to do
Kindly
Login
or
Register
to post a comment.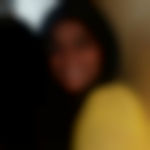 | Jun 30, 2015
Sailing in same boat.... Carol I have tried all that u said but looks like he is in mood of retaliating to anything and everything I say... I loose my patience after telling him so many times | Jun 05, 2015
Hi Anupam, you are not alone. Almost all parents who have children of that age would have experienced it at one time or another. I have a 9 yr old and I completely understand what you are going through. Its not that children don't want to listen. It's just that the things they are doing at that moment is more important than what you tell them to do. What I have been doing is first I try to get my son's attention before I give him the instruction. If he is reading a book, I call him and wait till he makes an eye contact. If he is watching TV, I give a warning that I have to tell him something and I am going to pause or stop the tv. Then I stop or pause it. I give the instructions. I also give him 5 mins before he can start doing what I asked him to do so he can wind up what he is doing or prepare himself before he starts his work. Imagine if someone is calling for you to leave everything and come immediately while you are cooking or while you are on phone. you won't go immediately,. You at least need some time to switch off the stove or turn down the heat or to tell your friend to hold or wind up the call. The same is expected from us when children are busy. and the biggest challenge is to give the instruction very simple and avoid a long list of instructions. Because after 5 mins they cant remember everything. Give a timeline to finish the work. "when I come next time after 10 min, I want these to be done". Try to keep your voice low. my son says that his mind doesn't work when I yell and he is not able to focus or understand, when I yell. It's so true. Yelling doesn't help. Try not to repeat the instruction again and again. It saves your energy and they also don't feel frustrated. It's easier said than done. I haven't been 100% successful. But at least most of the time, I am in control of the situation.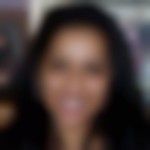 | Jun 05, 2015
Hi Anupam, Stay positive and calm in your conversations with your 9-year-old daughter and avoid criticism. Look for positives in any situation your child may be upset about. This will allow her to open up with you while speaking and will also encourage her to listen to you more. Scolding will not help you and it can also effect your daughter. Be calm and positive in whatever you do in future as well. Hope this helps.
More Similar Talks
Top Parenting Talks