Parenting
Thumb sucking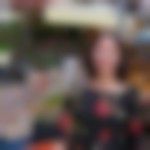 Created by

Updated on May 16, 2013
My 1 year old baby has been thumbsucking since she was 3 months old. At that time it was due to hunger but since she was 6 months old, she eats well and that problem is eliminated. By now, it has become a habit and i dont know how to get rid of it.
Kindly
Login
or
Register
to post a comment. | Aug 31, 2017
hi there are solutions available in market which can be applied on child thumb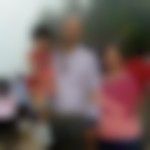 | May 28, 2013
Thanks Shikha will surely try this. Will let u all know the result. Hope she gets rid of this habit.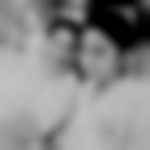 | May 26, 2013
hi M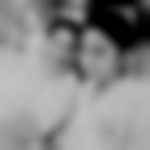 | May 26, 2013
i truly understand ur anxiousness. I m also going through this phase n my son is 10yr old nw. I hv already tried ol d ways suggested by r fellow parents but no sucess so far. To u i wld suggest baby pacifiers as children do leave them when they start going to school. But u hv to tke care of d hygiene. Wish i also did this when he was young. | May 18, 2013
I agree with A M. the earlier d better. Gratification is ok but it shd not become a habit. I myself have come across so many parents who did not do anything when d child was an infant n now at d age of 3 and above they want to get rid of it. So it's rightly said nip in d bud. | May 18, 2013
I hv a friend her son still sucks thumb at 5yrs... due to this habbit his front teeth came out..... its really tough to eliminate this habbit @ this age... but early u try better it wud b. | May 17, 2013
Thumb sucking is a oral gratification, next would be anal and genital throughout. Its not hazardous at 1 year of age, nor u need to shun at this age,, over months u can divert her attention, when at sleep though its difficult nothing to be done, please bear with her. , she will stop it.. non nutritive sucking becomes a problem after 3-4 years when secondary dentition starts,. Till then h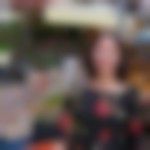 | May 17, 2013
Only thing that works sometimes for me is just telling her "No" or "Remove your thumb". Lemon juice will never work as she loves lemons :) At night though when I am asleep, she takes all liberties. | May 17, 2013
Well to this my suggestion would be just tell her if she does this she wud be spoiling her lips. N on Internet put a search of swollen lips, or some lips with problems like skin cracked, chipped off. N tell her if she continue doing it her lips will become like tht. Picture messages have an impact n children can correlate to those. I m sure ur daughter mite not repeat tht behavior after seeing those unhealthy lips. | May 17, 2013
Dear Renuka, if you post this as a new parent talk, more parents will be able to see your query..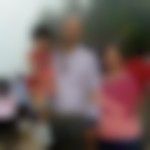 | May 17, 2013
Don't tell me Lemon and Neem. Telling slowly, patting, warning everything done. Help me pls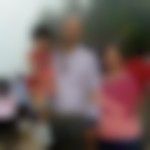 | May 17, 2013
Hi, My kid is 3. 6 yr old and she puts her lower lip in mouth. I don't how many have heard about this. Since 11 months baby she is doing. Now she became so cautious that when she does not find me or my husband around , she will repeat. And sometimes she hides her face to be unnoticed. She is deliberately doing i guess. But anyone can help me to resolve this problem. Don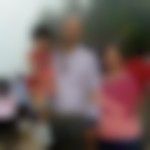 | May 17, 2013
Hi, | May 17, 2013
Oh Deepti and I said the same things ! | May 17, 2013
Hi m, you could put some lemon juice on the thumb or a taste you think she might not like so much.. just hope that she doesnt develop a liking for lemon juice as well :) | May 17, 2013
You have to tie the gloves with thrad or wool thread on her wrist not too tight but not too loose also. else put some neem uice on her thumb, she will feel bitter taste you have to apply that repetedly... eventually she will hate doing that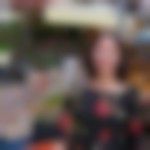 | May 17, 2013
I hv tried the gloves, but she removes them. I have tried band aid and medical tape but she sucks that up too! | May 16, 2013
Well this is quite a common problem among kids. As d kids do not realize tht he/she is doing this n it becomes a habit. We need to make d child conscious of their this act and make them realize tht it is not a gud habit n needs to be shunned by talking to them in case of older kids. But in this case child is just 1 yr old and acc to u this habit started at d age of 3 months. Old habits die hard. So u need to adopt one of d mentioned strategies. U can put some palatable thing which child doesn't like something sour or bitter repeatedly. It has to b safe n make sure child doesn't put it in his eyes. Or u can tie his thumb with bandaid or something for few days make sure keep changing it as often as possible. But make sure u do it regularly for few days. D moment child sees his thumb available again for sucking he wud revert back to d old habit. | May 16, 2013
HI, though i did not had this problem with my daughter but i remember my mother had tied a glove on his hand for 3 days and removed only during bath and after 3 days boom he forgot thumbsucking.
More Similar Talks
Top Parenting Talks