Parenting
Thumb sucking Created by

Updated on Feb 16, 2017
Hi mommies.. my almost 2 year old daughter is still sucking her thumb! I have tried the diverting technique,tried putting a tape on her thumb,tried explaining to her,scolding her,also put bitter gourd juice but nothing has worked.. Finally,i bought Femite lotion from the chemist and tried it myself before putting on her thumb... and I cudnt tolerate the taste of it at all... it was soo horrible that I didn't have the heart to torture my poor baby with it. I just want to know if anybody has gone through this and when did their kid stop thumb sucking and how? TIA!!
Kindly
Login
or
Register
to post a comment. | Feb 17, 2017
Thank you both of you for helping out!! :) | Feb 17, 2017
Hi Swathi... yes I am planning to put her in playgroup from June and I have observed that whenever we take her out to play in a garden or play zones she doesn't suck her thumb.. She basically starts thumb sucking when she is bored and sleepy. I try my best to keep her occupied or give her a teether to chew whenever she feels the urge to suck her thumb... Let's c hoping for the best,and hoping that I won't have to use Femite lotion on her... | Feb 17, 2017
Hi Anuradha.. I agree with u.. I do regret alot that I didn't give pacifier to my girl when she developed the habit... but it was due to the elders in the house. As u might be knowing many of them don't allow usage of pacifiers in India(i really don't know why) but anyway whats done is done.. I tried giving her a pacifier now but she didnt get the same feeling as her thumb so totally rejected it..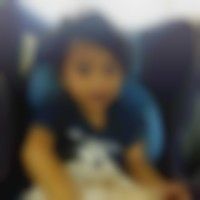 | Feb 16, 2017
I heard kids will suck their thumb more when they are hungry or sleepy.. From my neighbor I heard the same issue... As you addressed about feminine... My neighbor did the same.. her daughter started sucking even feminine for 2 days but later stopped completely.. Some kids take time till they go to play school.. Do trying feminine it might give you the solution | Feb 16, 2017
we introduced our child to pacifier at her earlier months right when she showed some signs of taking the thumb. hence her habit of thumb taking never took place. and it's much easier getting rid of pacifier habit compare to thumb. why don't you try to switch ur baby to a pacifier n get rid of the habit of thumb.
More Similar Talks