Parenting
Thumbsucking n Restlessness Created by Updated on Jul 04, 2013
My son 2. 8 yrs old active n happy child. He has a habit of thumb sucking only when he is bored or sleepy or has nothing to do. But his thumb sucking is related to his blanket which he needs for comfort. So i assume his thumbsucking is also for comfort. His blanket is always wit him since his birth time. He takes tat close to him n starts to suck his thumb. He dosent do it for more than 15mins at a time. Bt v hv to carry it everywhere v go even while v travel in d car for a mere half hour. He easily gets bored in car n asks for his blanket n hence thumbsucking. Even wen v go for wedings n funtions he sometimes wants his blanket. The blacket has become so dirty nw bt stil he wants d sme one n refuses to tk any other even if we give another soft one. If v do not carry his blanket he gets vry restless. Otherwise also he is a vry restless child. Even while watching cartoons which he loves he needs somebody by his side. He also does a lot of attention seeking. Since he is our first n only child his demands went on geting fulfilled without we even realising tat it will not be good in d later stage. Now m trying to break his blanket n thumbsucking habit bt it dosent seem so easy. Pls help.
Kindly
Login
or
Register
to post a comment.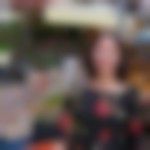 | Jul 07, 2013
I also have this prob with my 1 year old | Jul 05, 2013
Sorry for replying late, there was some Internet connection problem | Jul 05, 2013
First we need to understand y do children do thumbsucking. The reasons could be for comfort, they r tired and want to sleep, they r worried because they r lonely or anxious, hungry etc so we need to first of all replace the object which they associate with thumbsucking such as blanket in this case. So when ur child starts thumbsucking u can replace the blanket with a toy or something. Secondly when he is watching TV or simply lying down n doing thumbsucking u can gently remove his thumb from mouth. thirdly since mostly children do it for comfort u can comfort ur child by fulfilling his need. For example taking him in ur lap and making him sleep or if he is hungry u can give him something to eat. fourthly if child does it neither because he is sleepy nor he is hungry he mite b doing it because he is getting bored. U can channelize his energies by making him play games, or at times u can take him to d park etc. Fifth u should c to it that nobody shd make fun of him or scold him, ridicule him because of his this habit. sixth if d child does not do it for few hours u can praise ur him n if he does not do it for a day u can reward him. Ur child just needs ur attention,care n love , u can comfort him by showering ur love on him. With time he shd leave this habit. | Jul 05, 2013
I hv a friend.. her son... was facinated for same blanket all the time... if its get dirty... she immediately put in waching maching with dryer... and within an hour(whn he's sleeping).. she used to give him. later whn her son join play school... she used to hide blanket.. whn he comes home.... n divert his mind... later in d evening give to him... gradully... his habbit to keeping same blanket... comes to end. Abt thumb sucking is quite difficult to eliminate this habbit... i hv another friend her son(now 4. 5) has some habbit... n due to this habbit... his front teeth has become shapeless n came out. She tried her best to remove this habbit but all in vain . try to eliminate this habbit... early u work out on this better it wud b. | Jul 05, 2013
Hi dear Neha! Thumbsucking is quite a common problem in infants up to 3 years but when it continues beyond 3 years it could be a sign of an emotional problem. so u shd try and nip it in d bud. The steps u can take are-
More Similar Talks
Top Parenting Talks