Parenting
TIPS TO BE ACTIVE IN SCHOOL Created by

Updated on Nov 08, 2014
HAI,MY KID AGED 4 IS ACTIVE AT HOME BUT LAZY AT SCHOOL. SHE IS NOT LISTENING TO TEACHER AND MINGLE WITH CO FREINDS. WHAT SHOULD I DO.
Kindly
Login
or
Register
to post a comment. | Nov 11, 2014
THANKS I WILL TRY. | Nov 11, 2014
Hi Bharathy, try and talk to other mothers as well and see if they face the same problem. Sometimes, the teacher is not able to connect with the child and if that is the issue, you could request for a section change. Also, organizing play dates is a good idea. Nowadays weather is good too. plan a picnic out with his class mates. | Nov 11, 2014
Hi Bharathy, You can try inviting his friends over for a play date at your house. Once children meet someone outside the school, they tend to bond better. Also, ask him to tell you what happened in school such as 'who did you play with today', 'who shared his tiffin with you'.. these questions will give you a perspective into whom all he interacts with at school, who are his friends etc. | Nov 11, 2014
THANKS FOR THE IDEA. | Nov 11, 2014
Hi Bharathy, you could maybe discuss the same with the teacher and then try and find reasons. It could also be that she is shy, doesn't get enough rest at home and so is sluggish in school, etc. You could maybe once in a while send a treat in her tiffin for all the class mates.. this will help break the ice and children will come to her to be friends. Hope this helps | Nov 09, 2014
THANKS FOR UR SUGGESTION. ONE THING IS THAT SHE FEELS SHY TO TALK WITH TEACHER.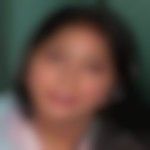 | Nov 09, 2014
Hi bharathy narasimhan. If your child is mingling with school friends as you stated then in no way is the child lazy. Yes, the child's not listening to the teacher is of concern and should be addressed as this is the right age and time to do in order to help the child for his/her good future. As the first step meet the teacher and understand as to exactly what is it that the child does. Few suggestions: 1. You can ask the teacher to keep the child busy by asking the child to arrange the notebooks or books in turn helping the teacher. 2. Teacher can also ask the child to read loudly what is written on the board loudly. 3. Encourage the child for maintaining discipline in the class by sitting at his/her place and listening to teacher. In return praise the child's efforts and reward by giving her star which can be put up on his/her dress. And at home read the good moral stories and talk to your child if there is something that is troubling the child. Also ask the teacher about her friend circle in school. Hope it helps. Happy Parenting!!!
More Similar Talks