Education and Learning
tips to engaged 2 year child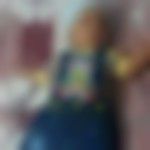 Created by

Updated on Jan 25, 2017
wat are the tips to engaged 2 year girl daily routine
Kindly
Login
or
Register
to post a comment. | Oct 28, 2017
we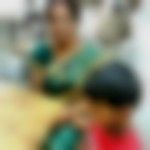 | Oct 28, 2017
well let's look at it this way all children are nt nurtured in the same way. with a two yr old the span of attention to activities will vry.. so giving them something creative will b more interesting. 1. start making them identify more pictures and associate them with good simple stories. 2. phonetics s the right age to be introduced nw... since they don't speak clearly... associating sou ds will help them to learn and also pay attention. 3. taking a good walk or attempting to cycle by just feeling the pedal is another way to make them more inquisitive to learn a new task 4. building blocks and abstract knowledge such as introducing colours, shapes are nice activities 5. interact with child and start make them communicate their basic needs 6. start training them to pick and drop activities 7. Music acts as a form of therapy at this stage. 8. story time rhymes eg kids hut series are stress busters. | Jan 30, 2017
ya mallika its tough job to keep them busy but v have to bring new thing infornt of them | Jan 29, 2017
maheshu surann... i do that with my kid too.. | Jan 29, 2017
i agree mahesha suraan | Jan 29, 2017
..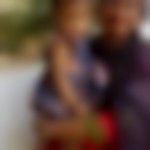 | Jan 29, 2017
my baby girl is 13 month-old.. plz suggest the best food that I have to give my baby for better growth | Jan 29, 2017
Try to make home made colors with greens carrot and beets give a painting brush allow her to paint on cloth or on paper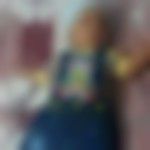 | Jan 26, 2017
thanqq | Jan 26, 2017
hi the best thing s just gv her small bowl of water n small pcs of cloth n tell her to clean sofa n chairs tell her to dust her play area , allow her to clean the toys. I know it sounds bit weird but it really develop s skills n they learn how to keep thing clean .. I use to do this with my daughter n it helped lot she use to be busy when I hv wrk as kids they like to play with water I know after tht our wrk ll be increased but still its a gd practice, gv her some veggies n tell her to clean so tht u can teach her names of vegetables also. I m not telling this activity because she s girl child actually v can do same with boys too as our main aim is to keep kid's busy. | Jan 25, 2017
Hii Heena .. engage ur baby in play .. n learning through play like give her blocks to join(though she ll not joint it alphabetically,ll recognize the letters) ,musical toys, pictorial books.. most important give more time on her diet.
More Similar Talks
Top Education and Learning Talks
+ Start a Talk
Top Education and Learning question
Top Education and Learning Blogs