Parenting
to get rid of mobile Created by Updated on Nov 29, 2016
hi my baby is 1. 2 yrs old she takes food only while watching tv or by seeing mobile is it good ? if not pls suggest me how to get rid of mobile and tv . tnq
Kindly
Login
or
Register
to post a comment. | Dec 04, 2016
i agree niraj..... | Dec 04, 2016
what I think you should make a place for ur child for food. daily make them to sit there and have food. no different place each time initially it may be difficult but it works. I tried this my baby. now if I make her to sit there and she understands it's food time. | Dec 04, 2016
eating together always helps... dont make the child eat alone... mummy papa n the child (if any other in the family member) shud always eat dinner together... for children rather than instruction, demonstration always works. they always copy others so when then c us eating everything they learn from that... n make sure the child eats by himself the amount of food wil be dropped more rather than goin g into mouth but this makes them learn to eat n they find very exciting eating by themself.. i had the same prob with my son without phone he wud not eat but with constant efforts, family dinner n eating by himself has changes him. he is 3yrs now but except wen he is sick there is tv or phone given to him for eating .. | Dec 04, 2016
Hi vasavi.. same with my daughter 2. 6 yr old. make sure that she is not very near to TV.. Now a days I'm making her to watch rhymes in computer or else we will sit in balcony. Don't allow her to play any games in mobile because they will get addicted | Nov 30, 2016
hahaha tnq bhagya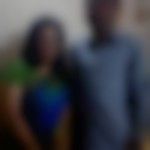 | Nov 29, 2016
hi vasavi 1st time is always hard but u must be try don't be a negative because she is u r doughter not u her haaaaa :) don't worry yar | Nov 29, 2016
hi bhagya i have tried but it did not work for me she will not have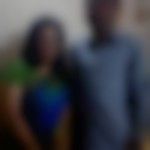 | Nov 29, 2016
ya I think aksa is right this generation (no comments) u can feed him with different excited story telling and take him away from TV , switch off the mobile ,feed him in galary or teres also . actually my son also same problem I am trying this its helping me. | Nov 29, 2016
tnq .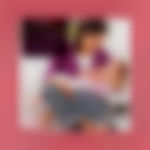 | Nov 29, 2016
Dnt worry nw a days kids r like dat only, make sure only during eating times she watches mobile or tv Rest of time make her busy with other activities. Hope this helps.
More Similar Talks
Top Parenting Talks