Parenting
Toddler crying going to play School Created by Updated on May 21, 2014
Hi, My daughter is 3 now. I have just admitted her in a new Play group that is little far from my place. Earlier my daughter used to go to a play group just next to my house. She cried for a week going to that place but later got settled and started enjoying the play group. Now, when I have put her in a new group she has started crying again.... I am really worried as I am not available near to her..... Please suggest what I should do
Kindly
Login
or
Register
to post a comment.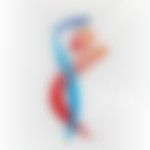 | Jun 14, 2014
Shikha, i hope till date ur kid is settled in new playschool. If not i will suggest to space some time when u pick ur kid from playschool and interact with caretaker of playschool regarding same and do talk to ur kid separately while returning from playschool and ask kid what she had done today , which toy he liked hows his friends, whats there name, who is his good friend, who she dont like... by asking such questions from kid and interaction with teacher u will get a clear picture that where things are going wrong..... | May 23, 2014
Ya Nitin, I am doing the same and she is now settling down.... Thanks to all of u... | May 23, 2014
Shikha! Could one of you between you and your spouse pick her from the preschool especially in the beginning few days. Also, try organizing regular playdates with her new friends from preschool over the weekends. It helps the child to bond with her peer group in the home setting. | May 22, 2014
Thanks Ankita.. yes this helps a lot... she is somewhat ok now at school however still cranky going by school cab... I guess she will be fine in sometime... | May 22, 2014
Hi Shikha, children take time to settle down in a new environment... try and keep her happy. When dropping her, tell her mumma will pick her up on time; after school interact with her teachers and find out the fun activities the children did during the day and later talk to her about those, reinforcing the good bits of the new school; in her snack box give her something she loves. And also talk to the teachers telling them about the situation. As a parent, refrain from comparing schools in her earshot and only talk and focus about the positives of the new place. hope this will help. | May 22, 2014
Thanks Arunima. As a mother I do understand the importance of schooling but I admit this is actually on of the most difficult phase to see ur child crying so much........... | May 21, 2014
Dear Shikha. She will settle into the new environment and among new friends soon. You explain to her that you will be back to pick her up. Keep goodbyes short- once you drop her off, give her a hug, kiss and leave even if she cries. If you go back and forth a few times, it will make things more difficult for her and she will take time to settle down. Im sure she gets distracted and busy with other things once you leave. So just assure her that you will be back soon, maybe take her to the grocery shop, to the park or give her an ice cream occasionally after school so that she looks forward to you picking her up in a nice way and not as a reason to get away from the playschool. You need to stay strong and not get emotional, she will come around sooner than you think :) Hope this helps.
More Similar Talks
Top Parenting Talks