Education and Learning
Toddler Learning & Educaton at home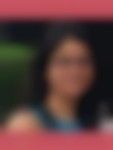 Created by

Updated on Apr 29, 2014
My daughter is 1 year and 4. 5 months old. I am a working mother and cannot spend much time with her during weekdays. She is with her grandparents and maid during my office hours. I usually reach home around 7. 30 or 8 PM. At that time, almost whole day has been passed. With the grandparents & maid, she has developed bad habits like watching TV, throwing objects, creating mess everywhere, hitting objects and now she has started hitting us also. It is very difficult for me to change her behavior in just 2 hours after I reach home. Grandparents never scold her. They laugh and ignore any type of activity that she does (either good or bad). Obviously you cannot expect anything from maid. What should I do to change her behavior and would like her to develop habits like reading books, looking at pictures, playing with her toys and doing toddler activities. Also suggest me when is the best time to put her in preschool as I do not want her to take extra burden on her shoulder at this age. But on the other side, I cannot ignore her completely because she is at learning stage and environment plays a vital role to influence the toddler. Also suggest me some toddler activities or toys which she can play with at this age. Thank you so much for your suggestions in advance.
Kindly
Login
or
Register
to post a comment.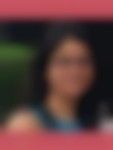 | May 02, 2014
My daughter is not toilet trained. She does not tell us but we are aware of her timings now so we make her sit on her potty chair. Most of times we succeed. Also she has not started speaking. She expresses herself by saying single word or by hand movement. She is just 16 months now. She might learn few things in next 4 to 6 months. | Apr 30, 2014
Hi Taruna! I agree with Nitin. When u feel the child can express self well and is toilet trained u cud start with her playschool. Toilet training is important as everyday accidents wud demotivate the child and wud lead to unpleasant situation for the teachers too. Meanwhile u cud prepare her with introduction, parents name, grandparents name, where she is putting up. | Apr 29, 2014
Hi Taruna! You may get Raizel to a preschool as early as 19-20 months also if she can speak clearly and is toilet trained. In fact, it may be a good idea to start a little before December, may be around Oct or Novemeber.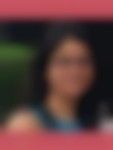 | Apr 29, 2014
Thank you so much Shikha. Your suggestions are awesome. I will implement them from today once I reach home. Also suggest me the best time to send her to preschool. She would be 2 in the month of December. | Apr 29, 2014
Hi Taruna! It is indeed frustrating to watch ur child do all this. But it is not uncommon though. Please look for if ur child has role models at home whom she is imitating. As u have mentioned ur in-laws do not even scold the child , please make sure ur maid is not hitting her. Supposedly if she hits ur maid and the maid hits her back, this whole process is kind of being reinforced. Please talk to family members including maid not to shout or use bad language or hit the child. They should always say NO to this behaviour. Make sure when she is behaving nicely, u appreciate her, clap for her, hug her. So that good behaviour get reinforced. When she hits u, please do not shout,or hit back, just leave that place or move away . Now as far as inculcating good habits is concerned, at 1. 5 years u cud put posters with pictures of alphabets, numbers. Though child would start recognizing these only at around 2 + but it wud be a good beginning. U can buy picture books preferably laminated ones so that child does not tear it off with animals, birds,body parts etc. u cud teach child her name, converse in English,etc activities which cud help in physical development are playing with balls, when she wud grasp it and throw it ,it wud lead to gross motor development. Playing in the sandpit with tools, jumping at one place, stacking of big blocks, putting the blocks in the box through appropriate holes. On weekends u cud dance with the child on music, take child to the park, but make sure u talk about things that you watch. Hope these suggestions are of some help!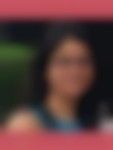 | Apr 29, 2014
Thanks Shikha. My husband and in laws are not in favor of day care. I have tried convincing them a lot but failed to. I might send her to preschool before she turns 2 in this December but not to day care. | Apr 29, 2014
Hi Taruna,first of all would like to guide you to put your child in a good Day Care where your toddler can be with her age appropriate children and can learn various things under the supervision of professionals who are expert in handling such kids. You will yourself see a positive change in her after a months time on an average or in some cases it depends on child as well as how they cope with the new atmosphere and it will be beneficial for you as well in the later stage when your child will start going to preschool she will settle with ease in the classroom too.
More Similar Talks
Top Education and Learning Talks
+ Start a Talk
Top Education and Learning question
Top Education and Learning Blogs