Food and Nutrition
toddler not eating enough Created by

Updated on Sep 25, 2015
hi i m mother of 2. 5 year old twin toddlers. my problem is that my kids just hate the food they never ever ask for anything to eat no matter how hungry they are i had to forcefeed them. when i started their semiolids they refused to open the mouth so i used to put spoon forcefully into their mouths that usually results in vomit. Their mealtime was horror to them and battle for me if i put bite of roti in their mouth they keep it for hours and then spit it out they can only engulf liquids maybe thats easy for them so i started to get their meals in blenderized form till date but still not easy to make them eat, they do vomit and the feeling of vommiting frightend them to eat till date. one month back i stopped all the liquid forms of meals be it shake, soup, khichdi to make them eat solids but they dont overcome their fear of forceful feeding and vomit they hardly take 3-4 tiny sized bites of bread or roti two times a day along with 3 servings of milk in day. they are losing their weight day by day and became cranky i cant see them suffering like this dont know what to do. plz plz help me
Kindly
Login
or
Register
to post a comment. | Jan 07, 2016
Hi, vandana ji, my baby is also a very fussy eater.. he don't want to eat anythng.. but i read ur below comment so want to ask from where cn i get this Sathumavu powder.. i searched onlin but doesn;t get any clue..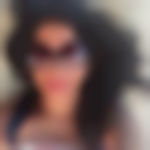 | Sep 26, 2015
Never force feed your child, it will always have the opposite effect and make your child run away from eating. Secondly, avoid blending food with milk. It is important for children to experience wholesome food and the various textures in their mouth. Getting a child to eat is never easy but one needs to be patient. Keep set meal times and make it clear that those are the times for eating food and not drinking milk, try to make an effort with the food presentation so that it looks appealing, take your child's cue and try to understand what he/she likes to eat. I hope this helps! | Sep 26, 2015
Thanx for ur reply. I had consult so many pediatrician but they all say children will only eat when he wants to eat set them free but in my case that even dont work. earlier i used to gave them ragi mix in milk but they never develop the taste of it, they dont like curd rice khichdi mixed and fed up with shakes also thats where the problem starts. my kids do vomit in semisolids and liquids and cant eat the solids they dont develop taste for anything. I feel very depressed all the time dont know what to do. | Sep 26, 2015
Sorry to hear about your concern. Have you tried discussing this with your doctor? I had similar problems with my daughter initially (she is 2. 6yrs now), & will share some ideas that worked... 1) used to feed her a single Idli mashed coarsely in milk, so that she enjoys the liquid part, but still got healthy solid food. It took a month to get her used to it. I used to add mashed banana in this Cerelac type mixture, and then she started liking it more. 2) I used to give her khitchdi in curd mixture as well once a day. It was liquidy enough to satisfy her. 3) used to put small pieces of apple in milk & slowly she started liking the taste of apple, & till date she eats atleast one a day, without milk. 4) my neighbor provided me a powder called Sathumavu, which was a mix of Ragi flour, brown rice, almonds, cashews, different dals & certain other millets, made at home. This needs to be boiled in milk or buttermilk with some palm sugar & given like Cerelac. It single handedly helped increase her weight as well as appetite. 5) I also took the help of tv to make her eat, as it's easier to get food down her throat when she's distracted. It's not usually recommended, but it works if everything else fails. Today she is 12 kgs, not thin like before, and eating better. Be patient as possible, it will work out eventually.
More Similar Talks
Top Food and Nutrition Talks
+ Start a Talk
Top Food and Nutrition question
Top Food and Nutrition Blogs