Child Psychology and Behaviour
Toddlers uses threatening sentences when she feels bad about anything, or when she is angry Created by Updated on Oct 25, 2017
Toddler uses threatening sentences when she feels bad about anything, or when she is angry. How to respond and how to get rid of the habit of using such sentences. how to make her understand its rude to say something like that.
Kindly
Login
or
Register
to post a comment. | Oct 26, 2017
Krithika, Unless your child is going to get hurt physically, do not give any attention. If her yelling or tantrum continues, After a minute repeat yourself that you will not respond until she calms down talk in a normal tone. Be consistent on that so she will eventually understand that if mummy says no, she means it. Being consistent also helps your child to understand what to expect next. It can be while leaving the park, or turning off the TV.. if you say you are going to do something stick to it. In case if there is another child who uses bad language, if the parent is present, I would expect any sensible parent would correct child. If they don't, it is ok to tell the other child also that we don't use bad language. So play and talk nice. You need not be harsh. But sit down to child's level and look into her eyes and say it. Children esp toddlers listen to people other than parents. If the child doesn't stop, tell him/her that his/her friend will leave if they are not going to play or talk nice. If it still continues, tell the parent in a friendly tone "I think it's not the right time. We will meet some other time. Let the children calm down. I will call you" and move away from there removing your kid. It has worked many times for me when my son was very little and when they had such issues. Hope it works for you too.. | Oct 26, 2017
thanks a ton for the response . it seems to me that this is a very nice way to put up with my baby and I will definitely try it. but , what if she says things and responds violently without thinking or what if there is a child playing with her using bad language how do I respond to that. I am a little confused as I worry that the other child might not like it or the child's caretaker might not like me telling the child not to use such language . | Oct 26, 2017
Hi Krithika, Like Shikha said, find the source of bad language and let them know that it has an impact on the child and to avoid such language. When your child uses such language, she doesn't mean it as she doesn't know the meaning. But she must have noticed that Everytime she uses that language, you get upset and give in to her demands or give more attention to her. This is a kind of attention seeking tactic. So Everytime she talks rude, tell her in a calm tone that " in our family, we don't use such language. And I will respond to you only when you talk nicely". Or tell her "can you repeat the sentence using better words and talk nicely if you want me to respond?".. Avoid giving attention to her tantrums for a while. If she calms down, acknowledge her feelings. "I know you are upset because ..... But we dont use bad language. It hurts me when you say.... " Focus on yours and her feelings. All of us have anger issues one time or the other and we all deal with it differently. Teach her ways to relieve her anger / sad emotions. She can scribble on a paper, punch a cushion, drink water, take deep breath or come to mummy for a hug. Hope this helps | Oct 25, 2017
hi Krithika Td ! please check the source of such language. if possible request him/her to control at least in front of the child. make her sit and politely explain when she is calm .tell her it's not good to use such language, explain what it means. how it can hurt others feelings . praise when she behaves nicely. here is a blog u would find useful, please go through the link given below. Hey! I find this parent blog really interesting. I suggest you have a look too: https://www.parentune.com/parent-blog/is-your-child-using-swear-words/2992?ptref=sa0l000030g02b4
More Similar Talks
Top Child Psychology and Behaviour Talks
+ Start a Talk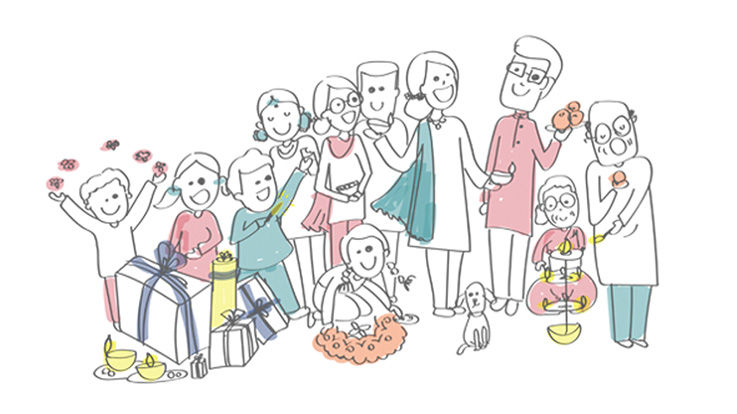 Parentoon of the day
Lighter side of parenting
Top Child Psychology and Behaviour question
Top Child Psychology and Behaviour Blogs