Parenting
Too much observation Created by Updated on Oct 23, 2013
My daughter will be 4 years old in November. I have observed that whenever she is in park she is mostly quiet and keeps observing other children. The only exception is when she has a friend whom she already knows. I encourage her to go and talk to other children but she doesn't. She is otherwise very talkative. I feel bad that she doesn't enjoy at that time and just looks at others while everyone else is playing. Please suggest if I can do something to make her talk to other children and socialize.
Kindly
Login
or
Register
to post a comment. | Oct 25, 2013
Thanks Shikha, Anurima. Will surely try this. | Oct 25, 2013
Thnx dear Anurima! | Oct 24, 2013
Great tips Shikha. There are many aspects we need to observe to understand the nature of our children. I did not even think of the aspects you wrote in your post! Thanks Shikha :) | Oct 24, 2013
Hi dear RItu! As u have mentioned ur daughter is very talkative otherwise, please note her behaviour when u have guests at home, or u r out to the market n meet friends , how is her behaviour during that moment? Is she shy? Does she play with frns in her neighborhood? If she is comfortable playing with frns in neighborhood, mingles well wiith children who accompany guests at home , chances are she does not have her age mates in the park n children there are older or younger than her. Or may be there are more boys. Or because she does not go everyday to the park, she can not connect with them. But in case u find her to be little reserved n not open up easily, shy in nature too u cud help her make friends. U cud call them n ask them to play with her. Make sure u visit park everyday. U cud be around n mingle with their parents so that she feels comfortable too. Hope this helps! | Oct 23, 2013
Dear Ritu. I think this is very normal among children. Most children may not easily go and mingle in a group of unfamiliar faces. Maybe if you continue going to the park and she keeps seeing the same faces, she could muster up the courage to go and join them. In the meanwhile keep encouraging her but do not force or say anything negative in this regard. You may also try to go along with her and speak to the other children, helping her make friends. Sometimes they need a little push :) I do not think there is anything to worry as she will grow out of it. Hope this helps.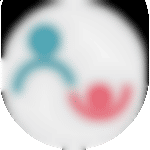 | Oct 23, 2013
Hi Ritu! You may want to read this blog. https://www.parentune.com/parent-blog/top-8-reasons-why-alone-time-is-crucial-for-a-childs-growth-and-development/316
More Similar Talks
Top Parenting Talks