Health
Tooth Decay Created by

Updated on Jul 03, 2014
My daughter would be turning 3 in 2 months and she has all her upper front teeth decaying. I ensure she brushes her teeth twice a day still the decay is too bad ...to an extent that one of her tooth has corroded and vanished totally, the other teeth are also about to be corroded. I have consulted many dentists in my area and none of them have given me a satisfactory solution or explanation. I'm clueless and helpless. Please help.
Kindly
Login
or
Register
to post a comment.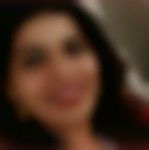 | Jul 08, 2014
Hi Krishna,really happy to know that you have inculcated very good habits in your child. so what you can do is visit your dentist ask him to do fluoride treatment and prescribe an anti cavity paste ,also get her deciduous teeth fixed by a pedodontist . keep her on a 3-4 month checkup so that she can be monitored for any more new cavities cropping up(if any). sometimes there are constituents in the saliva or it's consistency which aggravate the chances of a tooth catching decay faster. these can be fought back by the points I have mentioned. take care ! | Jul 06, 2014
Thank you so much for responding Dr Sonali. My daughter has never used a bottle, she was exclusively breast fed and then moved on to cups. She doesn't go to bed with a sippy or something. I don't add any sugar to her milk, she just has her milk with Bournvita (without any added sugar) twice a day. She is not into chocolates and all also, she just gets an occasional treat once in a while that's it. She doesn't consume any juice etc also. Otherwise I think she eats pretty healthy stuff only. All home made food no junk at all, apart from Mc Donalds visits once or twice a month.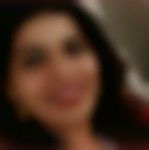 | Jul 04, 2014
Hi Krishna,just a few questions before I answer your queries. is your daughter bottle feeding. Do you put sugar in her milk. does she drink any juices or any other liquid through a sipper .Krishna you definitely need to take your little one to a pedodontist that is a child dentist and get her cavities fixed. In this modern age and time with the help of conscious sedation children of this age can be treated absolutely painlessly. incase you are adding sugar to your daughters milk you need to bring it down to a negligible amount slowly . Also if she is bottle fed that could be a major cause of caries . Kindly share a few more details on her daily dietary routine it could help us give you an appropriate solution. | Jul 04, 2014
Hi Krishna, I hope your daughter is doing okay. While this seems like a major concern, there are many methods you can use to help improve the situation. Start with a diet rich in calcium, vitamins A,K,D and phosphorus. Nothing like avoiding too much sugar intake. Fermented cod liver oil can also be used to help reduce the effect of decay. I would advise you to implement these methods and not give in to something like surgery, because that would aggravate pain in your daughter. Keep the brushing twice a day as it is and you should be able to see results. Take care.
More Similar Talks