Health
Tooth paste for toodler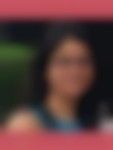 Created by Updated on Nov 10, 2014
My daughter is 1 year and 11 months old and she cannot brush her teeth. As per her doctor, I am just applying glycerin on her gums with the help of a bud and brushing her teeth with water. But I feel that I should use tooth paste now. I read somewhere that we should use a tooth paste without fluoride for toodlers. Please suggest me which tooth paste should I use for her. Parentune team: I could not able to find any parenting blog on this topic. I trust Parentune and read parenting blogs and parent talk before I ask anyone or doctor or read any other website. It would be great if you can post a parenting blog related to this (if it is not currently present). It might help other parents. Thank you so much in advance.
Kindly
Login
or
Register
to post a comment. | Nov 11, 2014
Taruna Khanijow, i developed this habit close to when he was two years. I used to give drinking water in a glass and stand him at the sink. First i used to do it, and then he copied me. it wasn't clean at the first go, but he understood soon. also, before bedtime, i used to ensure he drinks a few sips of water to wash his mouth properly. | Nov 11, 2014
Hi Taruna, Use a finger brush at the beginning and then you can give her one of her own. and use little quantity of paste but do the 'brushing' activity for longer.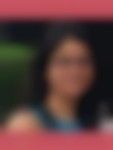 | Nov 11, 2014
Thanks Manas for your suggestion. At what age you have developed a habit of rinsing his mouth. Does he do himself now? I rinse her mouth once a day before sleep but with flitered water as she might take some water inside. Actually I am working mother, so I have to guide my maid who takes care of her when I am at work about rinsing her mouth but I cannot rely on her fully. Maids are just maids. | Nov 11, 2014
Taruna Khanijow I had the same issue but then found one toothpaste that is no-flouride. But as a safety measure, i use the toothpaste only once a day. At night, i get my child to brush his teeth simply with water and brush (no toothpaste); when he uses a paste, i ensure he rinses his mouth properly. also trying to get him into the habit of rinsing his mouth after every meal to keep his mouth hygienic.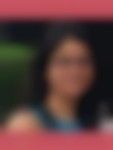 | Nov 11, 2014
Thank you Nitin for your prompt action. Thanks Monika & Ankita for your suggestions.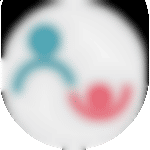 | Nov 11, 2014
Hi Taruna Khanijow, You may find this parent talk relevant parents have discussed about toothpastes here- https://www.parentune.com/parent-talk/how-to-clean-teeth/1405 | Nov 11, 2014
Taruna Khanijow, Try and do a market recce and you will find a suitable toothpaste that is non-fluoridated. These are made specially for children and come in gel version also with lots of flavours. In fact they are safe enough and do not require rinsing out post brushing. | Nov 11, 2014
Hi Taruna, Your concern about the non-flouride toothpaste for children is valid enough and infact there are a lot of brands who are now making toothpastes without flouride for children. Check at your local chemist/pharmacy and then you can choose. They come in different versions as per age group. There are a whole lot of toothbrushes also available as per age--finger brush, gum massage brushed, soft brushes etc. | Nov 10, 2014
Taruna Khanijow Thank You for your valuable input. We shall this this on to our Expert panel, especially to Dr. sonali, and request for a focused blog on this topic. Meanwhile- this similar parent talk URL may be useful. https://www.parentune.com/parent-talk/dental-issues/387 Dr. Sonali Bassi - for your inputs pls. Ankita A Talwar - for the blog.
More Similar Talks
Top Health Talks