Parenting
Towards Becoming a Thinking Family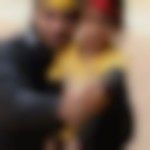 Created by

Updated on Feb 10, 2015
Hello Friends , As parents we spend maximum amount of time with our kids, how many of us would be in a position in today's world have the time and capacity to introduce Creativity and different thinking amongst our children ....... Any thoughts are welcome. Rgds, Narayan
Kindly
Login
or
Register
to post a comment. | Feb 20, 2015
Hi Narayan, thats true that most of our time is spend in feeding n taking care of their physical need. One small thing that can be done as i have tried with my 2year old kid is, while feeding talk to him and tell him story or some time let him tell meel a story... this way i am able to avoid cartoon shows as well as develop right thinking... its good bonding time | Feb 12, 2015
hi narayan! Interesting. You may be glad to know that there is research based evidence of children learning new concepts better with parents/foster parents than a formal environment. One of the best gifts for a young child is an enriched surrounding and that fosters great wonder and dèvelopment in a child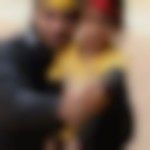 | Feb 11, 2015
Think for a while if we can develop creativity and mental strength amongst our kids by speaking to them differently, showing and explaining things differently... wont it be a fruitful exercise and much beneficial, which shall also increase the bondage between a parent and the child......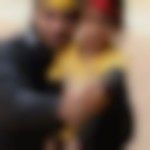 | Feb 11, 2015
Hi Ankita & Monika :: its not only your problem or issue its a generic issue and problem. First of all why should we expect the school to take care of the mental development, as the teachers are also performing a duty ( sorry for being blunt ) no more is the attachment of the teacher towards the child ( there are of course exceptions ). Secondly i personally feel that today's cartoons be it Chota bheem, Doremon, Shinchan.... etc. All of them teach them either violence, Nagging, Crying, back answering....... | Feb 11, 2015
Hi Narayan, as a working mom, i don't get to spend too much time with my children, but what I can do is to guide them when i can. For eg: if they watch Chota Bheem, and they show him fighting with a bull, I ensure I tell him that it is not right to beat animals or harm them. These are small steps i take to make my children thinking better. | Feb 11, 2015
Narayan, I agree. most of our time is spent on feeding and taking care of the physical needs of the child and we forget his mental development, thinking and leave it to the schools. I think, as conscious parents, this should change and the focus should be more on raising sensitive children, who are thoughtful and responsibe.
More Similar Talks