Parenting
toys for boys and girls Created by

Updated on Sep 13, 2017
Do you prefer your boys to play with toy cars and dress up in shades of blue while ur girls play with dolls and dress up in pink and purple or do u believe in gender neutrality and in your home toys are not bound by gender.. please share what is your take on this.
Kindly
Login
or
Register
to post a comment.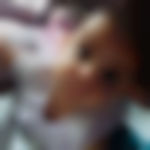 | Sep 22, 2017
My baby is 6 months old. At this tender age I buy only toys which have colourful lights n have music.... not necessary dat it is a girly or boyish.... As she will grow up I will buy toys which will be soft n not have small separable parts. I totally believe in gender neutrality.... why to block their natural growing up as a person as per my wish? | Sep 22, 2017
ya u cant impose toys and thoughts on children let them do whatever they wana do .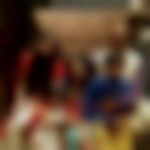 | Sep 22, 2017
I have two daughters. I did not buy any dolls or girlie stuff for my elder daughter and as she grew up,that became her natural choice but my little one likes all girlie things. Even though she is only 3,she likes to dress up-hairband,clips,a handful of bangles,necklace etc. ,carry her bag,shades ...all chosen by her but when it comes to fighting for her rights,she is right up there. I have learnt from her that feminity should not be mistaken or identified as a sign or weakness but should be enjoyed and I bought lipstick and nailpaint for myself for the first time after my marriage ,thanks to her. At the end of the day,it is every individuals choice and preference. | Sep 13, 2017
totally agree with Shikhaji my daughter also dot play much will dolls... she prefer outdoor games like tennis instead | Sep 13, 2017
When my girls were born, i bought them cars, aeroplanes, video games, musical instrument, dolls , doll house, maze, blocks ....... thinking i would be gender neutral as far as possible. to my surprise as my girls are growing up, i see them being very particular about the color of their dress and the kind of toys they play with. if i happen to help them with choice of toys, their answer is 'momma u don't know, these are meant for boys' and not girls'. i believe the role of peer group in their decision making can't be ignored.
More Similar Talks
Top Parenting Talks