Babycare
Transition from jhoola to co-sleep in bed Created by

Updated on Dec 08, 2015
Hi, My son is 4 nd half month. He has been sleeping in jhoola from 1st month. I want to make him co-sleep with me now. But I practiced him swing in jhola nd made him sleep, now if I put him in bed he doesn't fall sleep. He is awake for long time nd doesn't sleep in bed. How can I make him sleep in bed. I tried him feed in sleep position, he gets feed , though he is awake. Even in jhoola he doesn't sleep for long time. Wakes up every 2 hours once at night.
Kindly
Login
or
Register
to post a comment. | Dec 13, 2015
Thank u archana and abha. I'm working out to sleep in bed. Ur words r giving me hope. Thank u. | Dec 13, 2015
Hi Shobhana!Even I faced the same problem. my daughter used to sleep only in the jhoola till 4 and half months or so.. she is now 8 months old. What I did was I swayed her in my arms for sometime and then put her on the bed on her right side(she was comfortable that way) and kept patting her back and head till she fell asleep. I stopped putting her in the jhoola during the day altogether and soon she forgot about it. Yes at night for a few days I had to put her in the jhoola when she woke up and couldn't sleep again but that too stopped after few days. Check if your baby is getting up at night because of hunger as generally growth spurts happen around this age too.. All the best!They do get over the habit of jhoola altho it may seem impossible now!:)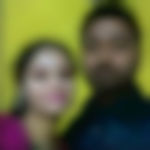 | Dec 12, 2015
Hi shobhana, because your son is used to sleep in jhula from his one month only, it will take some time to make him sleeping on bed. Please keep trying. He will sure sleep with you on bed only. All the best and happy motherhood. | Dec 10, 2015
Hi yday I made him sleep in jhoola nd then after he slept, took nd put him in bed. He slept for hours. But around 2. 30am he woke up nd didn't sleep till 4. 30am. After tat I again put him in jhoola nd made him sleep. Afrer waking up, How to make him sleep in bed itself? | Dec 09, 2015
Ok thank u frds. Let me try these methods nd c. | Dec 09, 2015
Even I had same problem but slowly try 2 hold the baby in ur arms and make the baby comfortable and help him to go sleep. ... by swaying him a little like in the joola type ..... than put the baby on bed ....I used to. constantly tap my baby til she goes into deep sleep. .... by doing this they sleep for a long duration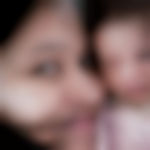 | Dec 09, 2015
I have the same problem my son is 4 months old and he needs swing to get sleep.. He doesnt sleep on bed... at night when he ia asleep i put him on bed with me | Dec 08, 2015
Hi Shobana- this blog has been helpful for me. check it out https://www.parentune.com/parent-blog/8-ways-to-help-your-child-sleep-better/393
More Similar Talks