Travelling with Children
travel with toddler Created by

Updated on May 14, 2014
Hi all, I am travelling(by flight) with my 15 month daughter on a 20 hr journey. Please suggest wat are the preparations I need to do???
Kindly
Login
or
Register
to post a comment. | May 15, 2014
yeah fingers crossed... thanks aarti :) | May 15, 2014
one more thing... if she is super active don't give her much sugar.... like toffee, chocolate, sweet drinks... sugar energise them more... Cross your fingers and all the best... | May 15, 2014
Thanks Aarti... great idea not to make sleep before the flight. | May 15, 2014
Thanks Anurima, the link was very informative with a lot of good tips. details: 4hrs flight and 2 hrs break and 16 hrs full stretch flight. my daughter is a very active kid. she doesn't like to be made sit in one place for long. so thinking of activities to engage her during the flight journey. Hope this explains my query | May 14, 2014
This is the toughest job to travle with kids in flight. 1. buy some new toys and show her in flight only. or hide her existing toys, 2. take color, coloring books 3. some colorful attractive books with many charater 4. Book seat along bassinet(it is must) 5. Take few drinks small packs/fruits (her favorite ones) 6. Keep diaper& tissues handy as in flight washrooms are too small to handle kid in small place. 7. Most important.... before flight dont make her sleep for long hours keep him play make her extremely tired...... while you sit in flight she will feel sleepy.... and sleep sound.. this how I hv once I win the battle for 5hrs in flight. Another important thing.... whn the flight take off... start feeding her... this is s'thing related to ear or s'thing(donot remember exact reason you can google it) ...will tell you more as i recall more... | May 14, 2014
You have mentioned that your journey is for 20 hours but how many hours within this time will you be in the flight and in transit? Flights have little goodies to keep children occupied. Also the inflight entertainment can keep your child busy for sometime, then there are meals and of course the long naps. If you have not booked a separate seat for your baby, then please reserve a baby bassinet. It is a must for families traveling with babies. It gives you some free time while your baby sleeps comfortably in the bassinet. If you could elaborate a little more about your journey and what suggestions you are looking for, I think I can help with some solutions to make the journey a pleasant one :) I have been flying long haul with my kids since my daughter was 4. 5 months old, now shes 5 years and my son is 2 years old :) | May 14, 2014
Dear Shridevi, kindly have a read of the following blog. It is compiled with all the necessary tips for air travel with a toddler. Im sure you will find answers therein. Here is the link: https://www.parentune.com/parent-blog/tips-to-make-air-travel-with-children-easier/312 | May 14, 2014
Thanks Meenu | May 14, 2014
You can take a scribble pad and some colors. Make her draw something. Mix colors to form new ones. I've seen this fascinates a lot of children. | May 14, 2014
Can you please give me more tips on how to engage her in the flight for 20hrs. It has been always difficult to make her sit in on place. | May 14, 2014
Thanks Rajat and Swati :) | May 14, 2014
Ample wipes, hand sanitizer, fresh clothes, powder, toys which might keep her distracted while take off and landing, milk and food, that's about it I guess | May 14, 2014
The preparations should revolve around precaution. Say think of hygiene perspective, food-what all might the child want, clothes-avoid taking new clothes or if at all you want to take them, make her wear them once or twice to see if her skin is tolerant. Rest I think the parent talk suggested should help you through!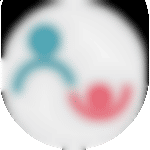 | May 14, 2014
Hi Shridevi, You may refer to this parent talk- https://www.parentune.com/parent-talk/travelling-with-toddler/431
More Similar Talks
Top Travelling with Children Talks
+ Start a Talk
Top Travelling with Children question
Top Travelling with Children Blogs