Travelling with Children
Traveling alone with my 2 months old son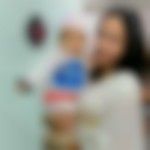 Created by Updated on Mar 22, 2016
hi everyone.. Please share your experiences and tips for traveling in plane with infant. It would be great to keep those in mind
Kindly
Login
or
Register
to post a comment.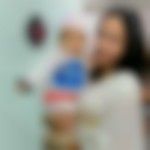 | Mar 22, 2016
Thanks Neha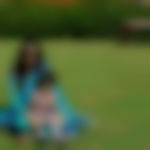 | Mar 22, 2016
Hi Shivani, you have already got a lot of tips but still adding a few thgs which have always worked for me in past one year: 1. Try to take a flight which matches your baby sleep routine. 2. Try to roam around with your baby or take them to baby room as most airports have it these days which will avoid baby to sleep before the flight. 3. Ask the crew to let you enter first or last as per your comfort. I prefer entering in the end so that i sit, feed baby and meanwhile the flight takes off. 4. Keep a pacifier along in case baby doesn't want milk. If baby rejects pacifier too then you can put your finger on his/her tongue to suckle. Ensure your hands are clean. 5. Don't carry too much stuff in your hand to keep them free so that it's easy for you to manage baby and some stuff if needed. Please don't shy away to ask for help from crew. 6. A change of clothes, a warm shawl to cover since planes are pretty cold, few diapers should be enough and may save your hands. I prefer backpack and a baby carrier which keeps my hands free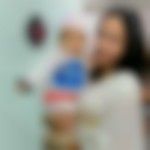 | Mar 22, 2016
Thanks guys | Mar 22, 2016
I recently traveled with my lil one.. Infant.. He refused feed during take off & landing, was very fussy before entering the flight, later I forced him for feed as he was crying so he slept b4 take off.. In bet got up for feeds.. Try to get infant care seats.. It haves will pain of long travel.. | Mar 22, 2016
Yes do feed the baby during take off, generally after the feed and crying for smetime they dose off and if it is a small flight then the baby might b slpin during landing so you need not worry... I travelled when my baby was 3 months old.. and she cried like anything for a 10-15mins then as soon as the seat belt sign went off I was walking with her on the aisle and she calmed down and slept.. so whatever it is you stay calm.. you can put big cotton ball if at all which can easily come off.. tkecre!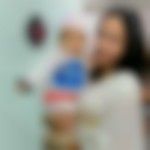 | Mar 22, 2016
Thanks a lot Tejal.. Feeling bit confident now :) | Mar 22, 2016
See Shivani during takeoff air hostess came and told me to feed him and also during landing and my pedc also suggested same. But will tell u my baby literally refused to take feed during landing. Feeding or putting pacifier in his mouth was onlybthing my pedc suggested to avoid ear pain So i will suggest u Shivani just stay calm, don't worry about people in plane, usually we become cautious when baby cry. Just focus on baby. When he cried n refused feed I just hold him near my heart ( that was the only thing came to my mind at that time). I would like to suggest if you have time visit ur pedc.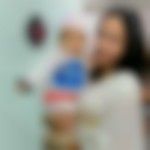 | Mar 22, 2016
So what did you do to avoid ear pain Tejal ?? | Mar 22, 2016
My pedc has said no to cotton balls. So I avoided when I travelled with my three month baby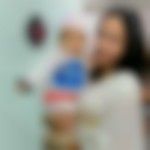 | Mar 22, 2016
Is it fine to put cotton balls in baby's ears?? | Mar 22, 2016
Hi Shivani buy feeding apron. I brought it exclusively for travelling as my boy demands feed anywhere. Those aprons r bit costly but really helpful.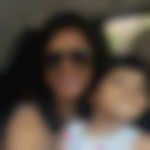 | Mar 22, 2016
I remember they asked not to feed baby during takeoff and landing,though you can feed after that just carry a stole or duppata to feed and use cotton balls in air during takeoff and landing.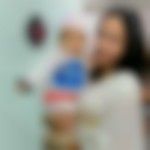 | Mar 22, 2016
Preeti .. Tickets are already booked.. During landing and take off, I heard that baby needs to be fed to avoid ear pain... Did you also do the same?? Did you breast feed your baby while traveling.. I am most worry some about feeding out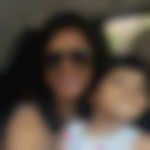 | Mar 22, 2016
Hey shivali, have you booked your ticket? if not choose a flight time which would be convenient for you and your child usually the time when he goes to sleep, try to put him to sleep during takeoff and landing time. I suffered a lot with wrong timing while travelling alone with my 5month.
More Similar Talks
Top Travelling with Children Talks
+ Start a Talk
Top Travelling with Children question
Top Travelling with Children Blogs