Travelling with Children
travelling by road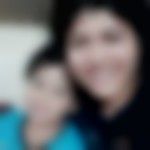 Created by Updated on Nov 03, 2016
hi guys my husband wants to take our toddler 19 months old to a road trip. it's going to be 8-10 hrs by our car..... I'm actually not sure how to do it. my son doesn't talk right now he is on whole milk he eats everything. but I'm really not sure with such a small kid it's right to travel such a long journey. he says we will take breaks n all..... but will it not be tiresome??
Kindly
Login
or
Register
to post a comment.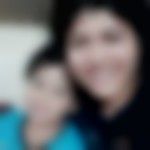 | Nov 18, 2016
hey guys I'm back from the trip it's was awesome. my baby behaved really well. thank u all for all the advices n support. he was just not on eating (he is teething also) so I didn't force him I gave him formula all the while. in the car also he enjoyed fully. thank u all muuahhh just a update. happy happy!!!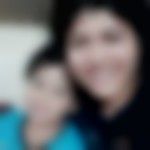 | Nov 05, 2016
thanx yaar I'm ok now made my mind n relaxed that's to u guys for such motivation n help . im going in 10th n will be back on Sunday night. but now I'm sure he n me we will mange. thanx for the tips maheshu I'll take care of all wat u said. muuahhh!! | Nov 05, 2016
mansi stay calm n just plan tht hw u r gng to enjoy trip with ur son rest everything ll b under control n its just short tym travel so no probs dont get panic n plz dont Carry too much of luggages it ll really spoils the trip especially husbands moods kids they enjoy when they r out dont force him for any thing leave himm if he want he ll eat or else just gv him milk n water properly after coming home u can start his daily food routine dont tk too make toys or things for entertaining him just one which ever he loves most mainly medicine wet wipes coldcreams more undergarments mosq reps as winter started his winter clothes or just caps n mittens socks shoes one sandel too if he s not comfortable with. shoe for long tym tell him tht u ppl r gng out for trip u r gng to enjoy u ll see many thing like all such things just talk to him n do share ur trip experience with us as u r back when r u gng?? | Nov 04, 2016
even nowadays all hotels provides khichdi for kids on demand. u can carry tetrapacks of milk and curd with you. vermicelli is available in breakfast every where. once u will be out u will see many options which u would have not even think | Nov 04, 2016
no need to worry dear. my son started this at the age of 9 months. right now he is 2 yrs n 3 months. he visited two countries bali n shanghai even at -8 degrees. only thing u need to carry is some essential medicines and some finger food. ur son will enjoy more than u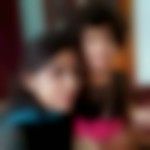 | Nov 04, 2016
http://www.mylittlemoppet.com/instant-khichdi-mix-recipe-instant-homemade-rice-cereal/ http://www.mylittlemoppet.com/broken-wheat-porridge-powder-recipe/ hey! if u staying in a hotel do carry induction stove n it's two vessels along wid any little ingredients dat u can cook easy n quick if he gets too fussy since he luvs wat u make ..it won't b messy.. I carried stove wid rice sooji n sugar.. ordered milk from hotel restaurant n Made sooji sweet mix. u can carry salt n onions since he dusn like sweet.. anyway u can avoid even dis if his stomach is ok wid light foods of restaurants.. like rice n dal.. but always prefer only moong dal ..it's lighter | Nov 04, 2016
no need to worry about this... take his essential things,medicines n all surely baby will enjoy the trip... i took my baby from kerala to bangalore when he was 8 months n i took all his essential things n his toys etc he enjoyed the trip a lot.... happy journey..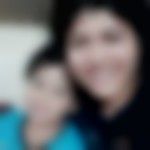 | Nov 04, 2016
I still have 4-5 days in hand I'll try all these dhokla , bread butter , bread jam type of things let's see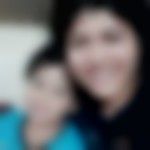 | Nov 04, 2016
I know yar he ate cerelac till 15-16 months after that ufff he didn't even look at it .....other wise it's such a filling n quick thing ....I use to eat half of his cerelac taste soo good hehehe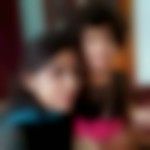 | Nov 04, 2016
gud he eats home food.. make dry snacks out of veggies if possible.. like dhoklas, bread poha, sooji halwa.. at dat stage my daughter too din like sweets now she likes.. cerelac helped me a lot.. carried different flavors.. sum babies don like it n sum moms don prefer it.. but if he s ok wid it do carry it.. helps a lot Wil b stomach filling too..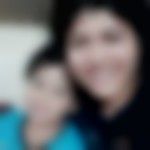 | Nov 04, 2016
thanks a lot ppl but the problem with my son is he doesn't eat these chips,cakes, chocolates.... actually we r only 3 in the house so we don't eat all that so we don't get it at home so he also doesn't have taste for it.... he eats ghar ka khana all paratha ,sabzi , dal n anything which is being made at home. n more over he doesn't have sweet tooth he don't eat sweet.... but I'm sure I'll find something for him to feed. else I'll try all chips n cakes hahaha hope he will eat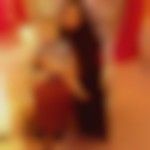 | Nov 04, 2016
hi we travelled with our son and carried his favourite biscuits snacks fruit cakes filtered water... cheeslings, rice puffs... made our journey easy | Nov 04, 2016
my daughter was 15 months old when i travelled manali through the delhi to manali road by car and it took 18 hours to reach there and overall the trip ended by total 47 hours road trip. i carried the food like oats,dalia and fruits also. there was actually no problem as because kids are enjoying more than us | Nov 04, 2016
ss y not sure dear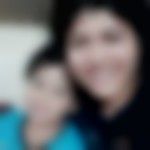 | Nov 04, 2016
mahesu mosquito repellent is our love of life it's Delhi lots of mosquitoes so can't leave him without a mosquito repellent..... n thanx a ton u gave me a good list to keep I will keep all n pls msg when u remember any more things it's easy to pack thn :-)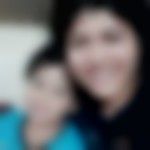 | Nov 04, 2016
thank u purvi with my son problem is he sometimes eat banana sometimes refuse ...he hate curd but it's ok he eats paratha sabzi roti dal n all.... I guess after reading u all I can take a trip now I'm excited yesterday I was really tensed thank u | Nov 04, 2016
mansi dont forget to carry mosquito creams too which ever u r using...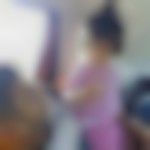 | Nov 04, 2016
hii mansi, even I went with my daughter to a road trip, shezz 1 year plus..... we started from Delhi to vaiahnodevi to patni top n back. it took us 4 days to return to delhi. whole day we were driving n at night we stayed in hotel n morning again same routine. my daughter also eats everything. I kept use n throw cups n spoons to prepare baby food. we were buying bananas, apples n oranges n curd on d way. hot water was not a prob at all. we were taking proper breaks too like breakfast, lunch, snacks, at that time she use to play. also kept her fav toy in car........ I carry lot of home water whenever I travel with my girl.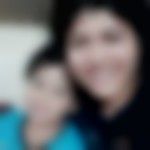 | Nov 04, 2016
Syeda n Maheshu thanx guys I'm getting excited n motivated so I'll go hehe hubby happy now !! thanx muuhhaa | Nov 03, 2016
I admit with syeda even if its gng to b hectic but still u guyz enjoy really v mums need a break yaar frm this kidoos... pack his bag seperately night travelling s gd at least he ll b sleeping in case u ppl r travelling at day mk sure tht every 1hr u can stop somewhere to relax . pk few dry snacks for him medicines fever syrup cough syrup vicks tk more undergarments so tht if he s irritated with dypers u can mk him free enjoy ur trip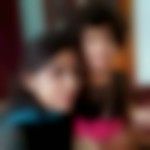 | Nov 03, 2016
definitely its gonna b tiresome for u.. coz he mite get irritated many times in between.. u know even wen my daughter was year n half v had been to kodaikanal.. n she was totally on my lap.. v actually travelled midnights. Both up n down.. got scoldings from elders but it was little more convenient.. coz she was asleep almost 3/4th d distance.. it mite not b safe if u aren't confident.. I was kinda confident coz of my husband's driving.. I can giv u a suggestion.. at least start off sumwhere at night 3:30 or 4 ..at least 4- 5 hours he Wil b asleep.. but do go n enjoy u al need a break too :)
More Similar Talks
Top Travelling with Children Talks
+ Start a Talk
Top Travelling with Children question
Top Travelling with Children Blogs