Health
Travelling sickness Created by Updated on Apr 07, 2015
My baby is 4 yrs. She is studying in kg-1 her new school is 15 km far from home. She has travelling/motion sickness. Daily she vomits out in van while picking n dropping. She is very intelligent lively n active. But due to this problem she is scared to go to school. She becomes too tired n weak when came home. Vertigo- giddiness nausea vomitting..... What to do? Tried lemon blacksalt- homoepathy med. but no result still......
Kindly
Login
or
Register
to post a comment.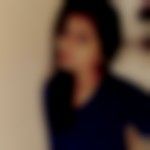 | Nov 12, 2017
now a day van are so much overloaded that someone vomits is obvious. I think it might be so much load in the van so that she is vomiting because if it is related with breakfast it will not be happen in evening. so better to check her seat where is she sitting or if any allergies or motion sickness she has. take care. | Apr 12, 2015
Plz suggest some more breakfast options (i m giving her bread butter eggs orange) to avoid vomiting. And some tiffin recipies plz... :-) | Apr 12, 2015
Nitin i m nt able to read ur whole comment. Dont know what went wrong..... | Apr 11, 2015
nazia khan - I understand that the neighbourhood doesn't have enough schools. Really glad to know that the fellow parents' suggestions have been helpful. Big thumbs up to all, especiialy to Anurima . take care! | Apr 09, 2015
Hey anurima it really works!!!! I m so happy. Thanks a tonnnn!!!! I m soooo gratefullll to allll of u guys.... Thanks again. | Apr 08, 2015
Thanks.... My son is also suffering frm this. He is just 2 yrs. Well i got it frm my dad :-) | Apr 08, 2015
Hi Nazia.. Motion sickness is also hereditary. Since you have it, it is likely your kids may suffer from it too. I got it from my mom and then my daughter. But my son has been fine. So I am sure you already know how to deal with this. Just keep calm and help your child stay calm and I am sure it will be a thing of the past :) I am not sure if there any medicines that will help your daughter not feel sick without feeling drowsy. Try and avoid any medicines as I think she will grow out of it with time. | Apr 08, 2015
I wanna know about any kind of safe medicine. I tried 2 of homoepathy but they didnt work. Anti-emetics have many dide effects so i dont wanna try them | Apr 08, 2015
Thanks meenu. Yes van is hot n suffocating but no other option as it is safe. A teacher & a guard come along all the way to take care of kids. So we opt this. | Apr 08, 2015
Nitin only kindergartens are here nearby. All schools situated far away. So she has to face it one day or other. No other option. She completed pre-nursery n nursery from here. | Apr 08, 2015
Rachna yes the problem is van itself. Therefore i called it "motion sickness". Thanks for replying i'll keep in mind suggestions of u ppl. She is not anemic. | Apr 08, 2015
@anurima great help indeed. Thanks. I still suffer frm motion sickness and so are my both kids. I will follow ur suggestions for sure. She use to take full glass of milk and nothing else. Now i'll avoid it. Again thanks | Apr 08, 2015
Hi Nazia. I know exactly what you and your daughter are going through. If you manage to find a school nearer, that would be the best option. In the meanwhile, have heart in that fact that she will grow out of it soon. My daughter (now 6) used to throw up each time we went out on a long drive or traveled. Infact I too had suffered from motion sickness as a child. So a few pointers for the both of you to help the situation and avoid her getting sick: 1. Avoid giving her too much milk or better still, avoid milk altogether in the morning. Milk, chocolate can make one very uneasy. 2 Dress her light. Remove her sweater or leave her uniform's top button loose so that she is not too hot 3. Let her sit near an open window and preferably towards the front of the van. The seats which are directly on top of the back wheel of the van and even the seats after that are usually very bumpy and a person sitting on those seats are likely to feel even the slightest of the movement. So try to make her sit towards the front. 4. Ensure she has no perfume (even the smell of detergent on her clothes) or fragrance in her surroundings. Make her sit far away from any strong scent as Rachna has also suggested. 5. Give her a plastic bag, water and some tissues in her bag so that she can use them if she feels sick. 6. Make her understand that what she feels is completely normal and many children go through this. She should not feel scared or ashamed and should be able to throw up if she feels the urge to. 7. I suggest that you give her a light breakfast till she gets adjusted to the drive. You may try some toast with butter, a boiled egg and little water. Keep liquids to a minimum before and during the drive. Identifying the trigger factors may help you both pass this phase sooner and without much stress. If your child is stressed about it, then she is bound to feel uneasy. Make her feel comfortable and equip her with bags and wipes so that she can throw up if she feels the urge. Avoid giving her any medication. Good luck and take care :) | Apr 08, 2015
nazia khan, If this vomiting is purely due to travelling, then i agree with Nitin here that you may consider putting her in a school closer to you. Check with a doctor too to rule out any underlying problem. Also, request the van driver to let you travel in it for a day or two, to see if overloading, or any kind of smell, for eg: diesel, or body odour, or closed windows etc. , is causing it. then you can accordingly deal with it. | Apr 08, 2015
nazia khan, you might consider getting her checked for anemia. Most children who have motion sickness are generally anemic too. Also, see if she feels too hot in the van, too crowded, suffocating etc. ? try dropping her once or twice and if she is ok when you drop her, the van maybe the issue. also, do not send her on empty stomach but give her something light and refreshing to eat such as an orange. hoepfully things will be ok. | Apr 07, 2015
Nazia- 15 kms of travel for a 4 year old child is a little too long. Are you also exploring a nearer school ?
More Similar Talks
Top Health Talks