Education and Learning
Tuition for pre schoolers Created by Updated on Sep 25, 2013
Hi fellow parents! My son is 3 yrs old and is a hyper active child. In his school the teacher has started up teaching with writing of patters and alphabets. He is not bad in recognising the alphabets but doesn't like to study wen it comes to writing. Whenever I make him sit to study and especially wen make him practice writing, he just runs away and stops studying. To teach him recognition of letters and numbers also I have to plan out new games. in his class few students go for tuition and their parents are very satisfied with their child's academic growth. Since the coming year my child will b starting up with formal schooling, I am really concerned abt his writing part. can tuition environment make my child more disciplined and responsible?
Kindly
Login
or
Register
to post a comment. | Oct 03, 2013
Teachers of my daughter's school says that kids shouldn't be forced to write till the age of 4/4. 5 years as they have not yet developed the motor skills required for writing. They just focus on developing motor skills using crayons, clay etc... Also they have suggested if they are forced to write too early, they also loose interest & will resist more when they are ready for that. So I think we need to keep the age factor in my mind & try not to push them hard at so early age. | Oct 02, 2013
u can even try wit a black board.. I mean tell him to teach u or his teddy how his teacher teaches at school.. | Sep 26, 2013
Thanx Dyuti, shikha, Nitin & Neha.. I hope he soon starts taking interest in writing too with all the above things that u all suggested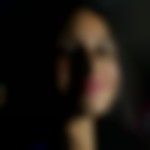 | Sep 26, 2013
Dear Avi,children at this age are more interested in activities that are fun,probably your son finds writing boring as of now. But do not lose heart, you can encourage him to develop his writing skills using alternate methods ( some already discussed in earlier comments) 1)Using playdough to create letters 2)Cutting paper in shapes of A,B,C,this way he will discover how he can create things using his fingers. 3)Consider using color markers instead of pencil or crayons, they are light & hence easier to hold. Start with using his favorite colors. 4)Use blank papers,as kids may get put off if they don't get the letters on the line perfectly & will be more reluctant to try further. Most importantly have patience and lots of it, give him some time, let him discover his own fun way of learning. | Sep 26, 2013
And yes, too early for tuitions.... i won't reccomend so. | Sep 26, 2013
Hi Avi! I understand your concern for Sarvgun. A 3 year old is just beginning to acquire fine motor skills at this age, and each child has his/her own preferred learning style. Look for your child's interest areas, and the way he enjoys and prefers learning. For e. g. if he enjoys learning through fun & play, you may want to make that an integral part of his writing work. Begin with drawing, colouring. You may create a small play around recognizing numbers and putting them up on the paper without telling each other, and then later sharing who got it right. Also, please do check if Sarvgun is having a problem/pain in gripping the pencil/crayon just in case. But more than anything, i suggest not pushing sarvgun, as he's still young for the formal academics. Learning, as they, should be incidental in early years. :) | Sep 26, 2013
Hi dear Avi! A 3 year old is a bundle of energy , full of zeal, enthusiasm,n a explorer too. So all these things make it difficult for them to sit at one place and especially do writing work. Writing involves sitting straight, attention, concentration which is difficult to expect from a 3 year old as they have a very short attention span. My daughter too used to get panicky on being told to write counting till 50. So I attached a reward to it every time u do counting u will be rewarded. So I still give her 6 starts, excellent, a smiley on hands and once in a while a small token of appreciation like blow bubbles, fevicol ( she is very fond of doing craft work), or any small thing. Now on her own she would say Mumma lets do Maths. Children just need appreciation, attention n motivation. U need to look for ways appropriate for ur child to motivate him. As Dyuti rightly said use unconventional methods of teaching for example A can be taught by giving example of a ladder used by painters, electrician etc. more u wud give examples from day to day life more the child will be able to connect. Get sticker smileys on doing good work u cud paste one smiley on his cheeks.. start with smaller targets say writing of two alphabets , then moving ahead. hope this works. | Sep 25, 2013
Dear Avi, a 3 year old will barely have an attention span of 15 to 20 minutes. The pressure of academic performance will catch up soon.. Until then let him think of studies as a fun activity. To help him know his letters and number, put up charts, pictures in his room. Get him books, pictures, doodle boards, black boards etc where he can scribble and write. Get some playDoh and let him make some letters. This way he will take interest in understanding and learning what is being taught. I am not sure if sending your child for tuition at this age is a good idea. If he is pressurized into studying too seriously, he could develop a negative outlook to school and academics in general. Try some of the unconventional ways of teaching, he should catch up quickly. Hope this helps.
More Similar Talks
Top Education and Learning Talks
+ Start a Talk
Top Education and Learning question
Top Education and Learning Blogs