Health
Tummy after cesarian Created by Updated on Jan 04, 2016
Hello all my girl baby is going to complete 3 months .but my tummy still looking like 4 months pregnant. mine is cesarian . Kindly suggest tips to reduce tummy .
Kindly
Login
or
Register
to post a comment. | Jan 09, 2016
Same problem my baby is 4 months now but my tummy looks bulgy. I tried all possibilities tying cloth and other stuff but still nothing happened now started using tummy tucker (belt) 24/7 hope this should work out and anybody whose tummy has reduced using belt share your suggestion | Jan 05, 2016
Thank u shailaja :)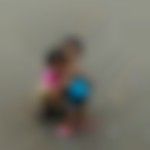 | Jan 05, 2016
@ haritima periods is ok. Coz even i hd periods in tge second month after delivery they say it depends on our stress level during pregnancy and even after the more u take stress the more chances to get early periods and one more things even if u c sec u can get complete body massage frm 4th month post delivery including ur stomach massage and my personal experience is use waist belt in ur periods days 24/7 it works very surely | Jan 04, 2016
I had normal delivery, after that I use to tie cotton saree. First I felt tummy went inside, but closely its not. Though I don't look like pregger, but still tummy is there. I started using belt. But is of no use. So now its wait and watch as I can't change eating pattern as it may effect milk supply. | Jan 04, 2016
And one more thing. I heard after c sec delivery back pain ll b regular?? my bck pain is continue after delivery. Wat cn I do?? | Jan 04, 2016
Am also facing same problem,my baby is 3mnths old still tummy is showing. Used belt for 1mnth nd nw using tummy tucker penty. After delivery my periods is continue is it normal Bcz my mom is saying after delivery it's takes time to cm atleast 4to 5 mnths. Mine is c - sec delivery.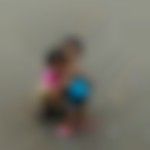 | Jan 04, 2016
Hi gals i also hd same problem but my neighbor suggested me to use that waist belt which u get in medical store it works Put it on 24/7 except while having food Not 100% results but atleast u dont look pregnant | Jan 04, 2016
Hi.. Well I had a normal delivery and could tie a belt immediately post delivery etc but I still have a slightly bulging tummy.. My daughter is now 9 mnths old and I hve lost all the weight that i gained during pregnancy. I seriously feel the bulge will go only if we do exercise like abdominal crunches and other workouts for flat tummy! | Jan 04, 2016
Hi, I have a similar problem too. Added to that, I put on weight post partum due to hunger followed by breastfeeding. If I try to cut down on food, my milk supply is hurt. I tried doing yoga but my stitches pained. This was after 3 months of delivery. Now am planning to live with it took six months and get back to yoga after that.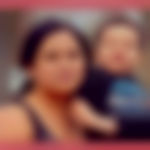 | Jan 04, 2016
Hi Viji.. Aahhhh!! What do I say about this!! I am experiencing it too.. But don't worry.. Time will pass and eventually all will be well.. its been 10 and half months to my c-sec now and I still have that bulging tummy.. I couldn't do much of breast feeding cox I didn't get much milk to satisfy my lil one's hunger, so I couldn't reduce anything through that. But doctors usually advice to tie a belt around your belly or u can tie some cotton dupatta now around ur tummy which will help to some extent. If u r into yoga/ exercise, then thou can practice that.. And if nothing works out, then give urself sometime!! Cox it took 9 months for ur belly to bulge to accommodate your baby.. So give it at least 9 months to return back to normal. I m still fighting for it.. Hopefully things shud change, as I am doing all the household chores along with my baby sitting all alone.. So I think, that shud work out for me.. Cox I m not much into exercise.. You can practice that too!! Happy Parenting!!
More Similar Talks
Top Health Talks