Education and Learning
TV Ads and its Impact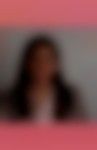 Created by

Updated on Jan 21, 2013
Impact of Advertisements on ChildrenAs a new parent, am getting worried about the advertisements showcased on the televisions. More than the content what worries me is the message being conveyed, and what the innocent minds will pick from these ads... one such example to share: Tomato Ketchup add - if you offer a tomato ketchup laced lunch - you become an opener in a cricket match - bribe and get an easy way through What are everyone's thoughts on this? How to deal with this?
Kindly
Login
or
Register
to post a comment. | Feb 05, 2013
Charanjot, I might be a little late to comment on this string but I suppose we all face this ad film predicament. They WILL watch tv at some point, and they WILL get targeted advertising. My daughter wants a particular brand of toothpaste because she thinks that will clean heer teeth more. She wants a brand of soap because that is best for "hand wash". What we can do as parents is, as soon as they reach an age where they can suggest a product or brand, start explaining that advertisements are made by that company to make the product 'look' good. Give examples. They will start understanding ad films for what they are- advertising only, and not the honest truth.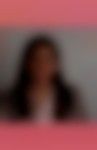 | Jan 22, 2013
Thanks all for your feedback and options to deal with this situation.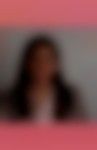 | Jan 22, 2013
Thanks all for your feedback and options to deal with this situation. | Jan 22, 2013
Thats true.. Ads gives wrong impression on children.. however we parents need to be smart & have to clear the concepts of the Ads that what does that mean & i do the same with my daughter of 6 yrs old For Eg : she wanted the clinic plus as the Ad ststes that hair go long with that shampo .. so i have to explain her that its not possible & what is shampoo used for & its benefits .. | Jan 22, 2013
As for tv ads, having a preteen creates an altogether different kind of predicament for me. Earlier it was the kids channels, and the ads somehow don't influence him so much anymore - when he was younger, we had these few conversations at how ads try to lure little children by offering free gifts that wont work more than a day once brought home. But since he now watches other channels as well, a movie, a good show on AXN, Discovery, I am many times at my wits end wondering how we can get by the ads - the deodrants, the sanitary products, even the women's lotions ads are so explicit, seriously!! | Jan 22, 2013
Hi Sikta, children go through these phases where they will start behaving like a particular cartoon character. You got a smart child over there, picking up on all the smart moves to get out of trouble :) the simplest solution is perhaps to introduce him to other interesting shows - you will find Noddy, Oswald, even Cbeebies shows on youtube as other mommies have suggested above. The thing about Tom n Jerry is that it is just so fast paced and all too violent at times , that I deliberately stopped playing it for my child and switched to calmer, more interesting tv shows. | Jan 22, 2013
Dear All,Further to the above , i am facing similiar kind of challenge.. i have recently shifted from TV to Tom & Jerry on Laptop .To my surprise, he has now started acting and thinking like Tom sometimes and jerry sometimes whoever is smarter in the given situation .Can anyone help me how to handle this??My son is five now .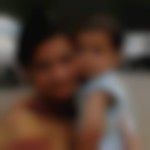 | Jan 21, 2013
You are not alone in that predicament. The other day my son was watching Doraemon and in between he cam e by to the kitchen demanding that I give him honey loops! Apparently, he had just seen that on TV. As suggested by Parul, these days we have switched to you tube and DVD for his entertainment. Reliance Digital (the one in ambience mall), I found has some good collection of DVDs. | Jan 21, 2013
That allows me to monitor exactly what she watches. | Jan 21, 2013
I personally am against showing ads to my kid for the exact same reason. I used to love the BBC channel for kids ceebeeies because it never allowed ads. Nowadays i prefer showing her a movie on a laptop. Another option is showing recorded tv shows.
More Similar Talks
Top Education and Learning Talks
+ Start a Talk
Top Education and Learning question
Top Education and Learning Blogs