Parenting
tv for 3 months old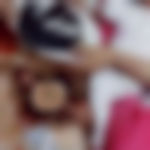 Created by Updated on Sep 04, 2017
hii moms,i m a lil worried abt my baby since wenever he is with his grandma he watch tv,n sometimes dont even look here n there he just focus on d tv,i doubt wether he will get addicted to it n it will b difficult for me to handle him after he will b grown up,what to do
Kindly
Login
or
Register
to post a comment.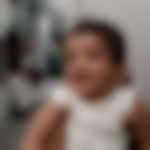 | Sep 05, 2017
Nasreen R Shaikh .. even I have noticed that my son very keenly tries to watch the TV when it is on.. he was unknown to it but after 3 months I travelled with him and it was there that he happened to come across my nephew watching TV and he too was staring at it.. the sound or the colors I'm not sure.. but it surely did attract him.. after coming back home I realised he was trying to turn around when he heard the sound and I instantly made sure either he wasn't around when the TV is on or that the TV is off. the same with mobiles too.. I have seen kids who sit 24hrs on phone and eat and sleep with it.. so I guess it's best to avoid the TV at least till he starts talking properly and gets engaged in other activities.. after certain age we mite not be able to restrict it.. so the earlier the better.. even I am trying to do it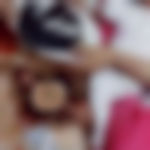 | Sep 05, 2017
thnx everyone for ur guidance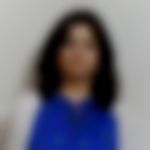 | Sep 04, 2017
hi Nasreen R Shaikh ! I agree with DEBASHREE BHATTACHARYA as baby's vision is blurred till 3 months of age and they get attracted by bright light however they can't fix their vision on it and by 4 th month only they tend to form schema of things .so more than the damage to the eyes, it can hamper their language and cognitive development. the reason behind this is that the richness of interaction between baby and caregiver is lost while watching this idiot box . when compared, babies who have been watching TV since the early age learn fewer words during that period and have lesser problem solving ability than kids who do not watch TV at all. its advisable to request the grandparent to avoid watching TV during the duration they spend time with the baby for it's known long lasting effect on the baby and his development.. | Sep 04, 2017
Hello friend, if l am not wrong... it is not possible for a 3 months child to focus on a TV.. as their vision can't focus to a particular object at this age. l think it is the sound of the TV that draws the attention of your baby. At this age children can't fixed their vision only at the ceiling of the room, specially at the fan.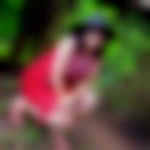 | Sep 04, 2017
3 months baby is too young to watch TV - unnecessary strain on eyes. Tell the baby's grandma not to watch TV when the baby is with her. This if for the baby's good.
More Similar Talks
Top Parenting Talks