Parenting
Tv Viewing Created by Updated on Sep 24, 2012
Hello Everone, I am a working 'Mom' and My daughter is only ten months old my little one got addicted to televison so much that even while having food she wants music channel turn on. She dosen't take intrest in toys or dolls at all. she likes is all electronic stuff. I am little bothered, how to take her away from the television. i get very little time to spent with her. please advise. regards, Nupur
Kindly
Login
or
Register
to post a comment.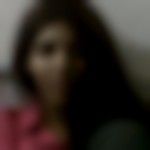 | Sep 28, 2012
My mother used the trick of bringing in colorful board games , and nontoxic painting kits for my younger brother , when she had faced this problem. You can also plan short distance family walks or rides to the nearest park or even departmental store , every now and then. For a sure shot attempt , cut off the TV or cable completely. At some point you may feel that you are depriving the child of the background to have conversations with her friends about the latest cartoons or sitcoms , but you will gradually realize that the valuable time of the growing years are better left out of all the screen stress and materialistic/superficial ideas put forth by the TV shows. | Sep 25, 2012
Nupur, I say this from experience, the wrong kind... stop her TV watching during meals, or it is going to become a habit which you will find near impossible to break. In fact, any activity during meal time becomes a habit. I stopped TV during mealtime for my daughter and now, she does not insist on it... she only asks for it as a treat, say, once a week, or just after she has finished her exam. However, she has gotten into the habit of not sitting on a chair and having her food and I find it impossible to break it now. She wants to play, run, swing, do everything but sit and finish her food during mealtimes. I suggest, PUT AN END TO IT WHILE YOU STILL HAVE CONTROL Period. It might be difficult first couple of days but believe me, its well worth it. Make her sit with you on the dinner table and encourage here to eat on her own partly, from right now. Again, tough for tired working mothers (ask me, I could never do it). It involves a whole lot of cleaning up. But if you want a 4 year old to sit and finish her meal, then you will have to have a messy one year old trying to do it your way. | Sep 25, 2012
Hey Bhavana,Thanks for your wonderful suggestion. | Sep 25, 2012
hey nupur , at such a young age children can get into bad habits fast but come it is that much easier to break the bad habit too... you can distract her when it is food time by siting down to play one of her games or start assembling blocks and pretend to be having a great time , laugh and clap your hands ( basically make a show of it ) , children love to ape us , and we can lead only by example... i am sure she will get curious as to what you are up to and join you in the fun .... keep this up till her habit pattern of watching tv while eating is broken... you wil get your quality time with her :-)
More Similar Talks
Top Parenting Talks