Parenting
TV watching Created by Updated on Feb 21, 2014
Hi parents, can anyone suggest how do I divert my son's mind from cartoons? He is addicted to Doraemon, Shinchan, and other cartoons. He will turn 6 this year. Please advise.
Kindly
Login
or
Register
to post a comment.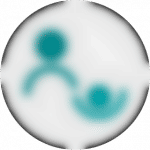 | Feb 22, 2014
Hi Monika, Here is the link to similar aprenting talk and parenting blogs that you may find relevant: https://www.parentune.com/parent-blog/the-good-and-bad-effects-of-tv-on-children/313 https://www.parentune.com/parent-blog/15-fun-outdoor-ideas-for-your-child/387 https://www.parentune.com/parent-talk/child-glued-to-i-pad-please-help/668 | Feb 22, 2014
Hi Monica, I showed this parent talk to my 10 yr old son and asked what shall I write to this. He suddenly said 'Amma ask that aunty to allow his son to watch how much ever cartoons he wish, it's the best time pass. ' This is the mindset of kids these days. There must be a limit to everything. U can put him in some physical activity class three days a week or in weekends. Weekend only, the t. v time is so much for kids. If it is more than one hour I switch off the t. v strictly. In weekends u can take the kids to park and spend some time with them there. Going to malls or a one day picnic will divert them from cartoons. Swimming classes has helped my son to keep away from t. v. He enjoys a lot there and after he comes home he is tired and just finishes his homework and goes to bed early. Also playing indoor games has reduced our t. v time. Cards, ludo , carrom , chess etc can bring the kids closer to us and also they laugh and enjoy a lot. Hope this helps! | Feb 25, 2014
I had a similar issue, but i fixed the time for each and everything. For example: Time allocated to the child for lunch was 30 min ( and during this time no TV) and if she did not finish i use to pick up the plate from the table and tell her time got over and snacks will be avialble after 2 hours. In between she has to go to play in the park for 1 hour. Similarly, TV time was fixed for Saturday and Sunday that too for 1 hour each day. During the week, i use to take out all TV connections and for a month i also did not watch the TV (we have just 1 TV at home). About 10 days were very tough. Gradually she has reduced watching cartoons. Now during the week when i switch on the TV (when she is awake) its for watching news or National Geographic Regards, Dr. Monica Lall (Orthodontist)
More Similar Talks
Top Parenting Talks