Education and Learning
Unable to memorise numbers Created by

Updated on Nov 20, 2014
Hi All, I am again here to seek some of your suggestions. My son is pre nursery going to formal school. I am teaching him numbers…. he cud only memorise 1-20 only…. further he doesn't wish to repeat/revise/learn. I don't know how to handle this…his peer group can easily recite 1-100. Pls help me how to make him learn/memorise it. Thanks. Aarti
Kindly
Login
or
Register
to post a comment.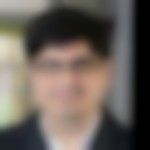 | Nov 28, 2014
Hi Aarti. Children at this age learn better if we use some learning tools and gamify things a bit. I am sharing a link of one such tool that we use at my learning centre in Noida. We use this 100s Board for counting, skip counting, tables, addition, subtraction, division etc. Hope you will find it useful. http://www.amazon.in/Creative-Educational-Aids-0671-Hundreds/dp/B0093126YA/ref=sr_1_1?ie=UTF8&qid=1417176509&sr=8-1&keywords=hundreds+board+creative | Nov 24, 2014
@ Manas I have already spoken to his teacher... she said they have done till 50 at school and he is fine there... I know he knows all but he find very boring to do numbers or write. Till now... i ask him to receite tll 30 and whn he will recite properly without any mistake... i'll give him some gift and we do appreciate and clap for him... as of now he is motivated. Hope above idea wud work for him. will let you know his further progress. | Nov 24, 2014
Thanks Nitin, Carol, Monika and Manas.... for sharing great ideas.... i'll try all this from now on... Hope it wud work for him. | Nov 23, 2014
Aarti Mehan, talk to him teachers at school and figure out whether he shows this resitance only at home or even in school. What happens sometimes is that children get bored of something and don't want to repeat it even though they maybe knowing it. Teachers too can be helpful in guiding you. | Nov 23, 2014
Hi Aarti, think of innovative ways but be subtle so that he doesn't realize he is being made to do something otherwise he can balk at the idea... play games around numbers such as spotting the numbers in the newspaper; making as many 2 digit number combinations of a 5/6 random numbers you give him etc. this will help him leanr them without feeling the pressure. | Nov 22, 2014
Aarti, Now you could start with tens. Teach him 10, 20 30 till 100. Children find it easier to recite the numbers in order if they are aware of 10s. Use the number chart to show him the 10s. Let him observe the number pattern. After he learns 10s, take candies or his toys which are a little more than 20 say 22 or 24. Make him count the objects. once he reaches 20, teach him that there are more number names after 20.. Try not to teach all the numbers at once. Go upto 25 for a while and then gradually increase the count by 5s. While using number chart ask him to color 10s(10,20 30) with one color and 5s (5,15,25,35 etc) with another color. It will be interesting to see the number patterns when you use different color codes. Another interesting activity is to use the joining the dot with numbers. you could write numbers in order so that it forms a picture or a shape. Kumon series has a lovely workbook with numbers on the outline of a picture and it uses step by step number counting. Or you could draw a picture within a picture. For example a tree and an apple on the tree and divide the drawing into many small parts using lines and number each part with a number. But use number from 21 to 30 for the inner picture. Give a color code for each number say "color 1 to 10 with green" 11 to 20 with brown and 21 to 30 with Red" etc. he will start searching for the numbers to color. So focus on associating the number with an object and observing the number pattern. Hope these are useful. | Nov 20, 2014
don't worry aarti. try wth pattern games wth no. sfrom 1 to 100; 30 tooth pics/sticks to make a structure; 40... candies to count, 50 things to pick from the vrocery store together | Nov 20, 2014
I do that... he counts too... but after 20.... he stops... doent want to revise and count further... thts the issue.... and kids of his age... know till 100 easily. | Nov 19, 2014
hi Aarti! you may us games/stories/tasksto introduce the digits further and build associations to help your child remember. for e. g. - the road number, the shop number, the number of windows in the building, the no. of red cars u see in the day
More Similar Talks
Top Education and Learning Talks
+ Start a Talk
Top Education and Learning question
Top Education and Learning Blogs