Pregnancy
uncomfortable with everything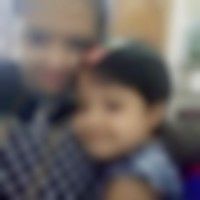 Created by

Updated on Jan 31, 2017
Hi mommies i need help. I m 25 weeks pregnant and i m not comfortable with doing anything from past 2-3 days. Neither want to sit, stand or sleep. Feeling uncomfortable and odd with each and everything. Ths is my second pregnancy. Neither i m interested in having food or roaming out. Anyone gone through this phase??
Kindly
Login
or
Register
to post a comment.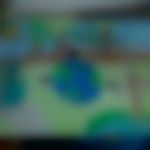 | Jan 31, 2017
its normal I m in 33weeks of my second pregnancy n I went through d same I just wanted to b alone not go out meet ppl did not like food but slowly d phrase passed | Jan 31, 2017
hi Navika Navall! just wanted to tell you, what u r going through is normal. standing where u r today, u have many concerns which only u can visualize regarding how things will shape up in future and aniexty is building up as time is coming near. let me just tell u, at this stage u r the most beautiful woman as u carry another life within u, u r the most caring mother as even after going through so much physically, emotionally u r taking care of your child and so many other things, u r the most blessed person as what u r experiencing, many ladies dream to go through. so consider yourself fortunate enough. it's just a phase and in few more weeks time u will have the God's most beautiful creation in your hands. Pamper yourself, do what u enjoy doing, join the group of to be MoMs , do whatever it takes to make yourself happy so to feed your unborn child with positive thoughts. Trust me when I say this, it's just a phase and shall pass by soon only to be followed by a more beautiful one. live each moment of it and enjoy it to the fullest!! | Jan 31, 2017
Hi Navika, these seem to be early signs of depression. Are you unhappy about something? Is something bothering you? Talk to your husband about it and also consult your doctor as well for the same.
More Similar Talks