Parenting
Underage domestic help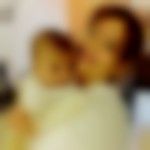 Created by
Updated on Jun 04, 2012
The other day I was at CCD & I saw a well off lady with her lill baby and another little person in tow walk in, the other little person was of course a house-hold help, slightly worn out clothes, poor demeanour, holding the infants bag etc.... the lady invited the tiny nanny to sit with her at the table... was smiling at her etc and I still had the urge to call the cops! I did not.... should I have?
Kindly
Login
or
Register
to post a comment.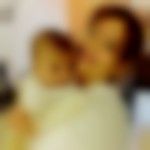 | Jun 05, 2012
true.... every coin has 2 sides :( | Jun 05, 2012
In an ideal world this should not have happened but again every coin has two sides no ?? I sometimes feel if this poor child had found a good house and was being treated fairly and was given a healthy environment to live in , was it so bad... sometimes they do come from places that does not have simple things like water / food ... I know of someone who had an underage help but was helping her study and finally she got her married off too... On the other hand if she was being mistreated ........how would you ever know ??