Child Psychology and Behaviour
understanding child psychology Created by

Updated on Jun 20, 2019
I am highly worried mom of two year old boy. Everything was normal and smooth before 3 months. But now life is hell. My child is very quick learner, intelligent and developing good except for weight gain, which I am ok with. Problems arouse around 3onth back when he suddenly refused changing clothes, meaning he started troubling in both undressing as well as dressing. I tried to coax him with numerous things, explained him different times but all in vain. He would cry for 5-10 min and I had to do obviously. Next he started refusing bath to which my response was to make him bath twice a week forcefully. Post one month of that senario, my mom in law expired and when I. Came back from my maternal home, he started cried in sleeps which would last for about half an hour. and no matter what and who tried to make him stop he would not do that. This lasted for a week and suddenly everything was normal except for bathing. He started changing clothes again. Around this time I had to wean him off breastfeeding. He was reluctant but gave in in 5-6 days and was ok with it. Since past 15 days he has changed again suddenly. He again started crying in sleeps and this time he doesn't come to me. He asks me to go and if I show him my face he again cries. Another family member previously my sister in law and now my husband has to pacify him which takes about 15 minutes. After some 10 more minutes he needs me and will come to me and love me. But for that 30 minutes when he is upset he will not come to me and don't want to see me. Not only night time even during daytime if I force him anything such as his clothes or some times any bad habit of his he will again cry for half an hour and not come to me. This is troubling me a lot. He even beats me during his crying time, will dig his nails, pull my hair, and bite me if I come near him. Another thing to note is that he is attached to me a lot and didn't go to even his dad previously. What should be my approach during his crying time. How can I know the root cause? How can I help him to pacify and make him good disciplined boy? Please guide and help.
Kindly
Login
or
Register
to post a comment.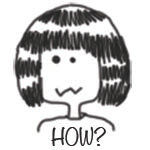 | Jun 20, 2019
agree with Shikha Batra - u wud need to be assertive abd consistent when your child misbehaves. u wud also need to tell other family numbers to not pacify your child when he misbehaves with you/anyone else. he needs to understand consistently from everyone that its not ok to misbehave and is not acceptable by the any of the family.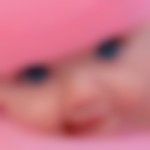 | Jun 20, 2019
hi Ekata ! what u usually do to handle him, when he doesn't listen, just for few days avoid doing that ,for instance requesting, repeatedly telling him or scolding him. just start all over again.. keep his clothes on the bed and leave . if he doesnt change let him be.. may be after few hours he would change or when he has gone to use the washroom ,u could play with him by drawing on the foggy mirror and bathe him.. the purpose is to take the steam off that situation and give it a twist which he would enjoy and would not be able to resist in few days time. also hug him, cuddle him when he behaves well so that he knows good behavior is rewarded. make sure u don't let ur tone change no matter what. if u think he is getting adamant on doing something, give him time. leave that issue for sometime and let him do it when he is ready for it. by forcing things on him ,he would retaliate ,which he is probably doing these days. | Jun 20, 2019
hi Nita. my child spends whole day with me, we play dance cook read books and have fun whole day. but whenever I do something against his will he doesn't get coaxed and go into his crying And then he doesn't need me and asks me to go. he hits me with his hands dig his nails pulls my hair etc. at that time he will go to my husband and get calm by distracting in sometime (usually 10-15 min) in between this time if I happen to see him he will again burst into crying.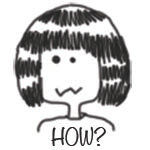 | Jun 20, 2019
hi Ekata ! i can understand your worry about this behaviour. who does your son listen to? is he like this with his father too or only with you? how's the rest of his day? who does he spend his day with and how long for?
More Similar Talks
Top Child Psychology and Behaviour Talks
+ Start a Talk
Top Child Psychology and Behaviour question
Top Child Psychology and Behaviour Blogs