Babycare
Food and Nutrition
Underweighnt and Pale Created by

Updated on Dec 18, 2014
My son is almost 4 years but look like 3 years kid. I am trying to balance his nutrition all the time so that he should gain some weight. He is really thing, loos Pale and short heighted (Height is may be due to inheritance as I am also short heighted) But I am all the time worried about his health weather he is eating right, but should I add to his diet to increase his weight to normal at least. He does not eat sweets even home made and has small tummy really. Please help me to make his meals plan so that he should not look malnutrition child. Thanks for support, Suman
Kindly
Login
or
Register
to post a comment. | Dec 18, 2014
With a doctor suggestion give him multivitamin syrup for some months. | Dec 18, 2014
Inorder to getvrid of malnutrition, give him boiled egg grated in his rice. Make puree of veggies and make dough to give chapati greased with ghee. Full fat milk and curd. Please dont give him sugar or sweet at any time for some days. That may kill the appetite. Observe your child, malnutition problem is resolved. Underweight is not a problem, that is the state of his body. | Dec 18, 2014
Hi Suman. there are many kids who look thin and all. But that does not necessarily mean that he is weak. He maybe eating properly but it may not show on his body. Many pediatricians have a chart that indicate weight as per to the age is the child. Check on that. If it is stll less.. Try adding a tablespoon of ghee in his khichdi, Dal or subzi. If he likes cheese make him eat that as well or make a cheese veggie sandwich. And if you are a non veg you can always have an egg. But remember not to force him to have food just to make him look fat. As long as he is fit its OK. | Dec 18, 2014
Hi Suman, try banana mashed in sweetened cream or fresh malai (even a few spoons if he can gulp); or grated almonds with fresh white butter and sugar to increase weight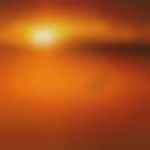 | Dec 18, 2014
Hi Suman Mahajan, Most mothers have given wonderful suggestions here. I will also share a personal experience. My child too is underweight (has always been) and looks small and mouse-y. Whereas my sis-in-laws child of the same age is bigger and rounder. Till 3 years, i was very stressed about my child being weak in comparison. But now that the children are older, the tables have turned. Now my sis-in-law has already banned meetha and malai etc from her daughter's diet because the doctor has warned her that her child is obese, but my continues enjoying food. Therefore, I will suggest, don't worry too mcuh. As long as there is no physical or mental development issue because of less food and your son is energetic, happy, and learning at school, it is all okay. Trust me, later you will be happier for a thin child than an obese one whom you have to ask to diet and exercise. Not fair on little children.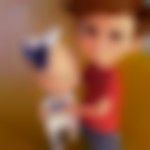 | Dec 18, 2014
Hello Suman Mahajan, you are your child's best judge. if you think he is full after a meal, and doesn't require more food, is energetic, then don't worry. All children are different. To boost his appetite, give him a lot of play outdoors. it is healthy for both mind and body and will built up his appetite. When you are taking him to play, carry some dry snacks such as roasted dry fruits, gur chana, rewari etc with you, that you can keep putting in his mouth intermittently. This may help increase his weight. But otherwise, relax and enjoy his beautiful childhood. | Dec 18, 2014
Suman Mahajan, Don't worry about weight too much, but if you think he is undernourished, is low on energy, then take him to a doctor who will determine the right height and weight for him. From your side, give him something to eat every 1-2 hours even if it is just 4-5 kishmish, a slice of cheese. Dry fruits help in both weight and boosting health. Give him fatty foods such as aloo paranthas, home made french fries along with the regular healthy stuff.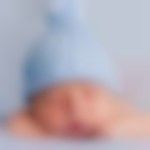 | Dec 18, 2014
Hi Suman Mahajan, give him fattening foods to eat such as banana shake, banana mashed in sweetened dahi; cheese, eggs, ghee on his roti and in his dal dubzi. small things we tend to forget sometimes. Even if he doesn't eat meetha, place a small piece on his meal plate when he is eating and give it to him in between roti bites... for example a spoon of halwa or half a laddu. But weight is not measurement for good health. If he is active, learning, alert, then don't worry. He is eating as much as his body needs. | Dec 18, 2014
I am sorry for so many typos..
More Similar Talks