Health
Special Needs
underweight todler. Created by Updated on Mar 11, 2013
Dear parents, This post is for my sister's daughter. She is now 3 and half year old. She had growth complaints while her mother carrying her. She was in the state of underweight during her infancy. Docters told her mother that the breast mild had not enough protein for her growth. My sister trying all the possible recipes, all trics everything to make Annlia(her name) eat something. All the persons of our family are blaming only my sister for this. Now Annlia is in hospital for fever. She used to get into hospital offen. Annlia used to pass urine little amount only. If she drinks lots or water then she wont eat anying. Yesterday, docter asked them to make her drink water and she did not have her meal last night. Now in the morning she had only 62 the sugar level. How can I help my sister. She is pregnant now. Please suggest....
Kindly
Login
or
Register
to post a comment. | Mar 16, 2013
I will ask about those to my sister and tell you. She is taking medicins for her high ESR. Thank you once again for your kindness. | Mar 16, 2013
As a variation you can even use only the tomatoes and leave the shallots if it is not available. | Mar 16, 2013
Here is the chicken soup recipe – Blend 10 - 15 shallots, 10 pepper corns, 2 garlic, 1 tomato, 1 tsp cumin seeds, half tsp fennel, add half a tsp chili powder and coriander powder. Mince the chicken and add it along with the blended paste and add 2 cups of water and pressure cook or boil it in a pan as per your convenience. Shallots are good immunity givers so better to use them then the big pink onion, like wise for garlic and pepper corns are also very good for health.. Try this for her she should like it. | Mar 16, 2013
Can understand her problem, what ever situation we face, children's become our priority.. all d best to your sister.. is she taking any medicine to keep her ESR down? Can you tell me where is your put up and the current meal plan for Annlia and what she likes the most to eat? We can modify her foods as per her likes.. This will make it easy for your sister too.. I am a physical therapist so I know to some extent about nutrition requirements and food modification.. let us try that for Annlia.. | Mar 16, 2013
Please give me the recipe for chicken soup... Bhavani. | Mar 16, 2013
this is the situation my sister is facing........ | Mar 16, 2013
this is the situation my sister is facing........ | Mar 16, 2013
I donot know, how can I convey my gratitude to you. Annlia is fine now. Her pediatrician told to give Annlia food. This is the only way to increase her immunity. And my sister is in her third pregnancy. She has two daughters. Second one is really fine. But my sisters health is not good. She has high level of ESR and her blood contains more organisms. Though she lives in a joint family, she cannot get a help from other family members(They are busy with their own works. ) Doctor asked her to take rest. But there is no room for her to take rest. We are worry about my sister's health too. And she has great stress about Annlia. | Mar 15, 2013
Sure Dimple, How is she doing now? Is her health ok? I will give the plan which our doctor suggested to my daughter, R you vegetarian or non vegetarian? If non vegetarian you can give her chicken soup on alternative days as this will give her enough protein required for her weight gain and her nutrient will be full, then two eggs should be given daily, if she does not eat boiled eggs try making them a bit colour full for her, like egg sandwiches or egg coated over chapatti or egg fry with cottage cheese so that she will take the required amount. If you don't take NV then this can be replaced by pulses, boil moong dal or channa dal and give her a bowl full. You can give almonds and cashews too. 6 counts of the nuts is enough to full fill her needs. 18 – 20 Oz of milk should be provided to her daily. Mornings give her a chappati with dal or if NV eggs 2 nos with milk, before lunch by 11 am – any fruits. Bananas and apple are very good choice as they are rich in carbs and is good for body building and wgt gain. By 1 pm give her some rice with dal or if NV rice with chicken soup. 4 pm - or in evenings a cup of milk with any veg – Potatoes or carrot, beans, peas boiled or made into curry. Don't use much of oil as oil will take away all the nutrients. Night you can give her bread with cheese or butter or jam on it. If you make idlie's or dosa you can give 1 or 2 nos at night. Even upma will do at nights. Take care of her. If you need anything do feel free to ask. | Mar 14, 2013
Thank you Bhavani........ This is a worth suggestion. I will tell my sister to follow these. Annlia is now going in a playschool. Could you please suggest a meal plan for her..... | Mar 14, 2013
Hi Dimple.. my kid too was underweight, she is 2 and half now but now she is ok with her weight, try giving her what ever she likes to eat, or make her food in the way how she likes. You can try giving her milk products if she is not allergic to it.. try giving her lot of cheese, this will surely increase weight as well as is good for health, and if she drinks water and avoid meals, then make fresh fruit jucies and give it. It will contain both the water and the nutrition she will need. Give her foods that will have water content in them a lot so that she will get both the water and the food. Are you giving her any health drink? If so pediasure is really good. It gives immunity as well as good weight gain. Are they giving her any tonics for health? my ped suggested biodec for her immunity and nutrition needs when she was a fussy eater.. it is a multivitamin syrup.. it too worked out well for her.. take care of her. Wishes for her to gain good health soon. | Mar 13, 2013
Thank you Ashna. We are in great stress about Annlia. She is back home now. Her weight is 8 kg now. please suggest us something. | Mar 12, 2013
Hi Dimple. Has your niece Annlia, had a thorough check up for her weight issues? May I know what her weight is like now? Most toddlers are fussy eaters and can go with eating only a few spoons or bites of food. Also, most toddlers outgrow this habit with age. But since you have mentioned that your niece has been hospitalised often, then I suggest you speak to her paediatrician and get a thorough check up done. Is she back home now? Has her fever subsided? Unfortunately most fussy eaters also have a low immunity, making them susceptible to frequent illness. So, to help your sister in this regard, you could consult your niece's doctor and get his/her opinion on how to prevent her from falling ill too often. Hope your niece develops a taste for food soon and your sister has a stress free and a healthy pregnancy. Take care.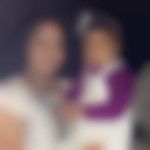 | Mar 11, 2013
All the best to your sister.... God bless her n her both babies
More Similar Talks
Top Health Talks