Health
underweight Created by Updated on Jun 10, 2015
hi a small query for my 2 years toddler, he is underweight according to his age. he is 9. 50kg but on the same side he is a super active child but when we go out n meet people they are always like your kid so under weight. we have even consulted dr for same and according to him if a baby is active there is no need to worry about his weight. Any other parent who is facing the same issue like mine
Kindly
Login
or
Register
to post a comment. | Aug 04, 2015
My baby girl also is of 2 years... she is almost of 10 kgs. Nd not active but she is hyper active.. all the day she walks nd plays.. nd does not seat properly even for 5 minutes.. im too much Worried in this way how she will gain weight.... ??? | Jun 13, 2015
HI Radhika, about handling stubborn child, whatever Geetika said is right. Whenever your kid demands something, which is not right, try to divert his mind with something else. Shouting at him makes the situation worse. As you are a working mother try to spend a quality time with him. Having in laws with you is a plus point in some way. When we have a bad day or if we are already frustrated with something else sometimes, we become impatient and dont understand the kid and shout at him, which is completely wrong. Being patient and handle your Kid calmly is the only key to handle stubborn kids. This is my personal exeperience, when I shout at my daughter she never listens but if I tell her in soft voice she immediately agrees. I hope this will help you. All the best again :) | Jun 13, 2015
Hi Radhika, I have a 2 yr old daughter. She is also underweight but very active just like ur kiddo :). I agree that we don't need to worry about weight if child is active. But one of my doctors said, in any case if your kid falls sick or got any other problem like loose motion\ infection, he will lose weight immediately and again it takes more time to come to his old weight. So having your child in healthy weight range is very imp. My doc prescribed one appetizer for my daughter and I also changed few of her food habits. This helped in gaining her weight little faster than before. I would also suggest you to be very careful about ur kid's diet plan and the meal timings. All the best :) | Jun 11, 2015
Hi radhika, I have a 4 yr old daughter and a 2 yr old son, both following the same growth curve for weight and height according to age. Both my kids have been on the 5th percentile curve for weight. Their pediatrician also said the same thing to me when I asked him about my kids' weight. My son too weighs around 9. 5 kg and is super active like your child. My doc mentioned one thing that kids tend to follow their parents traits with regards to height and weight. So you should be knowing how you and your husband were at that age. | Jun 11, 2015
thank you Geetika :):):)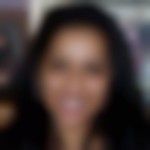 | Jun 11, 2015
Best of luck Radhika.. Have fun with your kids. | Jun 11, 2015
Thanks AGain Geetika.. would try n do that with my kid. i get little impatient at times as he is not there with me for entire day, and when i come home from work and i c him doing something wrong i loose my patience, but i guess you r rt, will have to act patiently to handle him. thanks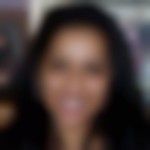 | Jun 11, 2015
Hi Radhika When your child is angry or behaving stubborn then it is not the right time to argue. It can make the situation worse. It is better to communicate with children when they are quite and are ready to listen you. Observe them and try to find out the element that makes them uncomfortable and removing the child from the situation will help them calming down. Patience and dedication are the only keys to control the situation. Thats the only key you can handle the situation. It worked for me. | Jun 11, 2015
Ans also share ur views how to handle a stubborn Kid as my toddler is becoming so stubborn these days, a big reason is that he is highly pampered by his grand parents. they jus don say anything to him n if i say they stop me as well. and i don like when he dosent behave properly. i knw its too early to judge him as he is jus 2 but still if he will nt undrstnd rt now, gradually he will become more stubborn. | Jun 11, 2015
thank you Geetika & Simran for ur valuable suggestions.. would show this to my hubby.. it might make him feel relax as he is more worried then me.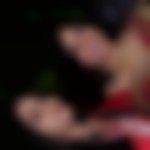 | Jun 11, 2015
HEY Radhika , Most children grow slowly as compared to others but there is no need to worry as long there is steady growth in your child's weight and he is pacing. Children gain about 3-4 kgs of weight in a year and a 3 year old weighs near 13 kgs, So there seems no worry at all. It is a serious issue if the slow growth affect your child's appetite .. Make sure they eat good food in good quantity. As you've said that the baby is active, I don't feel there is any problem. Additionally you can consult a nutritionist as said by Geetika. :)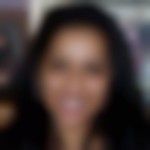 | Jun 10, 2015
Hi Radhika,One of my friend is facing the same issue with her child. The 2 years child should be between 10 - 15 kgs. As your doctor said - you should not worry about your Childs weight as he is a super active child. Just try to give him proper diet which should contain all the nutrients required. You can consult nutritionist to prescribe a diet chart. No need to worry as your child is super fine. :)
More Similar Talks
Top Health Talks