Health
Uneassiness stretches of 20 days old baby Created by

Updated on Mar 13, 2016
Hi all... my daughter is 21 days old and she gives lots of force to pass stool and her poos are loose and seems normal. I consulted doctor for thinking her gas problem as she stretches her body with force and becomes red in face. But if we take her in arms she sleeps immediately. Doctor suggest cyclopam drops. Has any of u mother faced this problem. Please share ur experience in such situation. After breast feeding she always stretches her body so is she facing digestion problem? Is safe gripe water for her?
Kindly
Login
or
Register
to post a comment.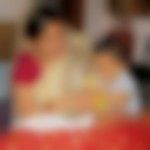 | Mar 19, 2016
Also ensure u make your baby burp after feeding. And let her be on tummy for 1-2 mins before feeding. This will help her in releasing any gas and make tummy muscles strong.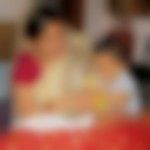 | Mar 19, 2016
Roast ajwain n hing n make powder of it. Take 1spoon with warm water after meals. Also u can give dabur janm ghutti to your baby as prescribed on the bottle. Don't worry its very common in Infants though it takes our heart out to see babies in such discomfort. | Mar 15, 2016
Hi tejal.. how much ajwain i need to eat .... | Mar 15, 2016
Gripe water at this age is not safe. Give drops as prescribed by doctor. You Take ajwain after meal. Most of kids does same.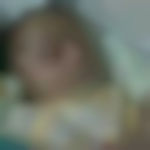 | Mar 14, 2016
My son is a month old and he is doing in d same way as ur dauther does. Docter suggested me to use colicaid drops trice a day. Vry effective i must say. Plz try this | Mar 14, 2016
My pediatrician suggested nt to gv grip water.. it's nt good fr babies.. | Mar 14, 2016
You can give her Colicaid drops, half a ml in a day. Try having ajwain after your meals and you can also apply hing in a bit of Luke warm water around baby's naval. | Mar 13, 2016
Thanks poonam.. happy to hear that all babies have same prob... | Mar 13, 2016
Its normal dear evn i face sme problm its the habit of some babies evn if u hv doubt u cn eat ajwain n sawlow thn blow in her mouth its also efctv for gas | Mar 13, 2016
Is gripe water should b alocohol free? | Mar 13, 2016
Hi Swapna.. first of all, congratulations!! Its normal for new born babies to give force and become red faced while they poo.. my daughter did the same.. stretching after breastfeeding is ok too I think.. Most of the babies have gas problems in the first 3-4 months.. my doc had adv to give Bonnisan 5 drops sos whenever she cries uncontrollably.. | Mar 13, 2016
Thanks for ur suggestion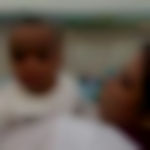 | Mar 13, 2016
You can give her bonisson drops 5 drops morning n evening | Mar 13, 2016
Yes, gripe water is absolutely safe Apply hing in Luke warm water on her belly button. apply at night
More Similar Talks
Top Health Talks