Parenting
Unsatisfied !!!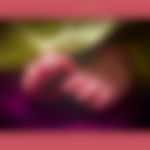 Created by Updated on Nov 02, 2016
Hi my lo is 3mnths4weeks She is on ebf each time i feed her is not Satisfied nd puts her thumb in her mouth immediately i hv alrdy askd her pediatrician she says she is facing cluster feeding symptoms so i shud hand her over to sumone else nd divert her mind.. whn she used do this bfr i hv given her formula once and she has been quite after tht as she seemed to be full. I feel m lactating less or may be not as per her requirements. !! Her weightgain is also nt up to the mark.. which the pedia thinks is still normal? M nt sure whts happening as m a first time mother nd there are mixed opinions frm my family nd my in laws too.. nd i want to give the best to my child as i promised myself to give her!! Pls suggest if i cud mix formula nd bf in a day nd ny other suggestions wud be great as well!!
Kindly
Login
or
Register
to post a comment. | Nov 02, 2016
Babies do suck their hand, figures and thumb. If baby is hungry they usually denotes by either their crankiness or cry. In your case it seems that your baby has got the habit of sucking thumb. Which is quite normal. If your doctor is saying weight gain is normal and is ok, why you are bothering? If you still feel that keep the track of weight after every ry 15 days you will understand. Secondly, in families opinions do differ. Just take the good and positive from them and leave the opinions that hurt you. Try to take take good diet so that help in increases milk, if required consult gynec for milk supply capsules. Still if you wish in part of your baby consult other pedc for second opinion. Hope this helps. | Nov 02, 2016
dear, babies suck their hand , it's normal if baby is normal not cranky then der is no issue | Nov 02, 2016
hi swara you said your baby is just 3 months old. in my opinion you should concentrate on your diet to increase your milk supply rather than jumping straight on to formula becos as the pp says that its not 100 % that thump sucking is a sign of being hungry. Moreover its advisable to only bf till babies are 6 months old untill or unless there is a medical emergency. Try to feed baby every now and then this will help you to increase your supply as well. I was forced by my inlaws to start weaning my baby when he was just 4 months as he seemed to be lean to them inspite of having the right weight for his age but i never listened to them. Its just your call what you want to do. All the best...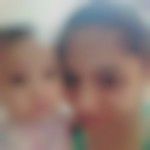 | Nov 02, 2016
hey Swara ! babies put thumb in mouth to self sooth.. it doesnt necessarly mean she is hungry. watch her behaviour if she is sucking her thumb and not crying means soothing herself. But if she os aggressively sucking her thumb she could be hungry.. u can formula feed her since mothers milk is thin in texture and is easily digested. trust me i have faced the same problem untill my friend told me this. let me know if it works for u. :)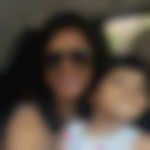 | Nov 02, 2016
Hi Swara, putting thumb in mouth always doesnt mean baby is hungry, you can focus on your diet to improve lactation and also yes you can introduce formula feed to your child just maintain a certain duration between formula feed and breast milk, what was her birth weight?
More Similar Talks
Top Parenting Talks