Parenting
Unworthy Women Created by Updated on Feb 01, 2017
Hi Great Mothers, I have alwayz been reading your blogs.. it's such a pleasure you guys share so much so much of care and affection is spread across... I'm very sorry to have been write this ... Might sound complete nonsense but I want to pour my feelings outside here.... I delivered a baby in March Currently 10 months running she's my Apple of my eye ... Yeah my bad cursed I continued to work once she turned 6 months .. Beforeh which I was in my mom's place heaven at earth .... After I shifted to my un laws place I only had t9 realize I'm such a unworthy women not fit to be a Mommy.... My in-laws took me For granted and thy showcase as though I'm a caretakers at time's and mil I the mother of the baby... I quit my job to take care of my baby but they act as if I'm there to do household chores ... I don't know if I'm making sense writing this.... sorry
Kindly
Login
or
Register
to post a comment. | Feb 01, 2017
Dr. Pooja Thank u dear... yeah I'll definitely follow ur advice .. Our parents have raised us single handedly so I think that same thought have been continuing to sit in my mind and now when my baby is growing in their hands I'm feeling possessive.... All your sincere advice are making me get to sense.... Thank u I'll surely pray god and m sure I'll definitely have changes .... in my mind Thanks a zillion | Feb 01, 2017
Pushpa thank u so much I'm exactly in the same situation as ur r thank u so much dear... Yeah actually my prayers r keeping me going. ..... I'm feeling better and better reading ur comments makes so much of sense I'm trying to get away my guilt ... Thank u so much dear Pushpa a very valuable one thanks a zillion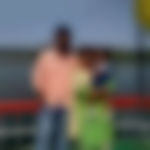 | Feb 01, 2017
it's absolutely true meenakshi. even I faced the same problem as I came back from my mother's place when my daughter was 2 and a half month old. for everyone in the world their mother is the best. as such for me too. and I travelled for nearly 72 hrs from the southern most district of tamilnadu to Jammu with my baby and in laws. I felt that I'll even return to my mom's place as I had no help from my in laws. But the only assurance was my husband is waiting for me and our child. so I reached anyway. even after reaching Jammu I didn't get any help in child care as well as households works. I got angered so many times but I told everything to my husband that I need help. and also I had to rejoin duty when my child was 4 months. college in the day time cooking in the evening. no time to spend with my child. at times I felt that my daughter is more affectionate to my in laws than me. But as time passed I'm more or less able to manage both at a time. as my daughter is 8 months old and now she understood that daytime I won't be there. as soon as she see me in the evening she needs me to hold her. if you believe in almighty, the only thing you can do is pray... as God has given you a child, he'll give you all the strength to take care of the baby. Don't expect any affirmation all the time. when you get accept it. when you feel your decision is better than their's just walk in your way. Don't mind the comments. I think I've given you my experience I think this will give you some confidence. please give me a feedback whether it helped or not. | Feb 01, 2017
hi meenakshi.... i completely agree with shatakshi n shikha... even I feel n have seen many a times around me that we woman needs these affirmations ...about choices we make n even about how we feel about ourselves! maybe it's something to do with social scenarios that we have seen right from early years of our upbringing.. .seeing our mothers or grandmother's only doing sacrifices of personal freedom and dreams for sake of social n family acceptance... now these affirmations may come from someone who loves us like parents or husband or friends but in case it's not available... i so heartily wish to remind you that U are an educated... sstrong woman ...you are doing great as a mother ..your worth doesn't depend on anybody's consent for that matter. stay at home mother or working mother.... whatever u choose to be... no one can replace the mother in u.. u would love ur kid the same in anycase! now there can be rifts with in laws regarding baby Care... n it's not even wrong ...just that they are speaking from their experience n you are seeing the situation from today's mothers view... in anycase u both want to give best to the baby.. keeping ur differences apart... be the best family team u could be for the baby.. u can work on the issues one by one.. n trust me with time that rapport happens. And as for house chores.. .take maids help if possible.. n if not try n talk out clearly to mil about tasks she want u to do or how much she wishes to help. it's really a task to get in rhythm with in laws post baby ...they too are important in ur kids life.. believe me not every kid gets to grow with grandparents love... so try n appreciate that... n slowly ur in laws will also start seeing n accepting ur point of views regarding baby Care.. just that it won't happen overnight.. till then.. maintain ur peace... know ur worth n don't feel any lesser of anybody fails to appreciate that for the moment... give love n respects to ur in laws... even when you are not at the same thinking plane as them... enjoy motherhood n those lovely moments with ur baby:) take care... n don't forget... ur worth is only decided by God... n I must say if he has given u a lovely kid.. u are Worth it... :):) | Feb 01, 2017
Thank u Sathakshi definitely I'll remember ur words n work on it thank u | Feb 01, 2017
Thank U Shika for everything It definitely meant a lot to ne... I think I'm over possessive about my kid so a these are coming up .... Thanks a lot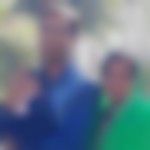 | Feb 01, 2017
I think shikha is absolutely right as I too was teaching in school before my pregnancy. but I think myself that a mother should take care of her baby till minimum age of 5 as this is d time when understanding of baby developes and baby n mom both feel connected to each other. about all indian women have to face d same problem .u can share ur this problem to ur husband. discuss if u r feeling this problem. also don't feel bad bcoz everyone knows a baby can be grown up best under only her mother . after joining school of ur baby from will be back for u too. and enjoy this phase of life. d cute activities , smile etc will never cm back again. | Feb 01, 2017
hi Meenakshi! thanks for your kind words. i completely understand what u could be going through and how much frustrated u must have felt while writing this . thanks for sharing your concerns dear. trust me when I say this to u, U r an amazing mother dear'. Meenakshi what u want right now is an affirmation from someone that u did the right thing by leaving your job. had u been working and had it been the same scenario,u would have felt thankful to your mil for taking care of your angel so well. Meenakshi our mothers at this age 'have been there and done that ' and know their jobs(childcare) well. so probably it's her experience which makes her speak up. I would advise u to consider this as a blessing in disguise , so that your angel feel connected with your mil and when u start working again, u can leave your baby with her. feel blessed that she has two Moms and u have nothing to worry about. as far as household chores are concerned, u can share your concerns and let your mil know that u need help. let her decide whether she chooses to help u or arrange someone to help u. don't feel frustrated your baby is yours only, and whatever time u spend with your angel let her have the best of it. once your angel starts going to playschool u could join work again. hope this helps! | Feb 01, 2017
Thank u Roopa... U ve Twins ur great.... getting adjusted is fine dear... when ur mil talks more like she's is the mother of the kid it definitely get me angry da... I don't understand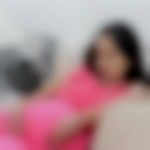 | Feb 01, 2017
ok don't worry dear. u will join after 1 yr. I m also seating at home last 1. 5 yrs. Difficult to adjust with kids. i have twins ,now they r 10 months like ur
More Similar Talks
Top Parenting Talks