Child Psychology and Behaviour
Urinating overnight on bed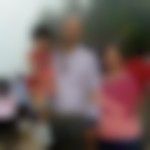 Created by

Updated on May 31, 2013
Hi Everyone, My 3. 6 yrs old daughter is urinating overnight on bed. I don't whether if it is common at this age or i am bothered too much. Earlier I used to give her milk before sleeping. I stopped ,after my friend suggested me not to do so. Now i am giving her before going to school. She takes lots of water and indeed we No need to remind her to drink. If i ask her to reduce water intake in the evening, i am worried if it might dehydrate her overnight. Pls help me with some tips. Maybe it helps me for sort her problem.
Kindly
Login
or
Register
to post a comment.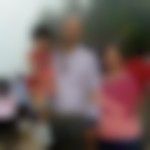 | Jun 01, 2013
Thanks everyone for ur suggestions and tips. We never scold/scare her. I feel she is forgetting. But i will try the prize strategy. May be it will work. thank u once again. will update u all on the results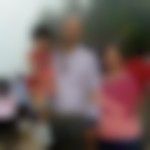 | Jun 01, 2013
Hi,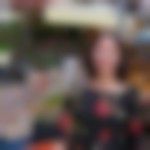 | Jun 01, 2013
I forgot to mention "scaring the child" for sending him/her to bed. Pls dont do that as I have made that mistake too with my son.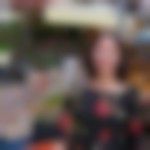 | Jun 01, 2013
I had this problem with my 5 year old son in between when i used to scold him too much. Also I made a routine wherein I would wake him up in the middle of the night and take him to the loo. That helped. Also check if the room temperature is too low. In winters u can give "til" before sleeping. | May 31, 2013
my daughter is 4 yrs now. she wud once in a week do bed wetting n tht wud be when either she's toooo tired and has been running around since morning or did not use washroom before going to bed. she's too reluctant to use washroom before going to bed. i literally have to praise her, tell her stories, n do all sorts of things to make her use it. n next day in d morning when she does not do bedwetting i praise her n she's tooo happy n may be this further gives her d motivation. child going thru some emotional problem could also be one of the causes of bedwetting but one needs to look for other signs too to reach any sort of conclusion.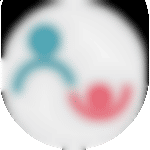 | May 31, 2013
Thumbs Up for Anurima! | May 31, 2013
Dear Renuka. If your daughter was completely dry before this, then there maybe something which is causing her to not to realize when her bladder is full at night. In addition to what Shanaya and Shikha have suggested, may I also request you to read a blog on Bedwetting. You may find some useful tips there. Here is the link https://www.parentune.com/parent-blog/why-bed-wetting-is-never-a-childs-fault/237 | May 31, 2013
Hi! It's common at this age as at this age children do lot of activity n by night they r exhausted r nt able to recognise d urge to urinate when in deep sleep. Wat we can do is to inform the child that he/she did bed wetting without complaining n scolding d child d next day. Discuss with him/her ways to curb this. If d child also works on it with ur support chances r there will be less of such accidents. U shd make him / her use washroom immediately before moving to bed at nite. N if d child wakes up n informs abt his/her urge u shd praise d child. Or u can on ur own take d child to washroom after few hrs which u think is d time for him/her to do bed wetting. Rewarding in this case can work as children gets motivation to finish d task as desired. so doing anything he/she likes cooking something Special or taking d child out as promised would work wonders if d child successfully uses washroom at nite. | May 31, 2013
Also, it will really help your little girl if she is not ridiculed or scolded or embarrassed about this even when you are alone, and specially in front of other people, as this could really affect her self confidence. I you read about it, bed wetting is not unusual in children upto the age of 5 or 6. She will outgrow this, just relax. | May 31, 2013
Dear Renuka, one of my cousins used to have this problem when she was about 6-10 years. Her mother used to give her munakka (dried grapes) at night. Also dried dates (khajur) given in the evening is also said to help in bed wetting. About the water intake, I think since your lil girl is almost 4 now, there is little chance of dehydration. You could let her drink water about 30-45 minutes before going to bed and then she could go the washroom just before bed. Looking back, my cousin has realized that the causes were more psychological than biological. You may want to gently find out if the child is facing an emotional issue that she has not been able to share with you.
More Similar Talks
Top Child Psychology and Behaviour Talks
+ Start a Talk
Top Child Psychology and Behaviour question
Top Child Psychology and Behaviour Blogs