Babycare
utensils and bottle sterilization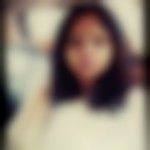 Created by

Updated on Jun 02, 2016
I am Mrs. Gopa Mondal ,my baby girl is 9+month old. From the beginning i boiled all feeding bottles in to water and now she started eating rice so all utensils also i boil in d boiling water.. Now few parents i know, they sujjesting that do not boil utensils anymore in the water be coz baby has to be habituated with the normal routine life that we lead... so my questions is ,only cleaning with detergent is safe for 9+ baby and my water filter is Aquagrd ro+uv category, do i need to boil the drinking water from the filter for my baby ..? thats all ...
Kindly
Login
or
Register
to post a comment.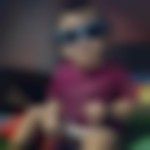 | Aug 22, 2016
use silverware for the baby. it is bacteria free, healthy with other benefits... | Jun 07, 2016
Definitely doctors have different opinions in different countries! Here in Johannesburg,South Africa, they don't go overboard with stuff. Also depends on the level of pollution. We have no water filters here... we drink water from the tap. Which is unthinkable in India. I guess it's similar with sterilizing and all. I never reuse a used bottle or teat without washing with hot water and soap apart from that I don't stress. | Jun 04, 2016
agree with tejal nd amrita.. I do d same.. every time I sterilize or boil milk bottle nd steel utensils also. | Jun 03, 2016
My pedc has suggested to sterlize any milk bottles nappies, bottle top cover, spoon to sterlize till is 12month. steel utensils washed separately. I tried to maintain complete set of steel utensils (basic utensils) for my son and normal liquid dishwasher to wash separately.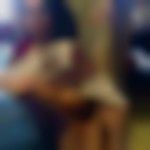 | Jun 03, 2016
Amrita Mazumdar Pokkunuri
My paediatrician recommends that utensils through which milk is fed be sterilized till 1 year as the bacteria which develops from milk is a rather harmful one for the baby. So I sterilize milk utensils; while other utensils I wash with boiling water before feeding, which is a regular practice at our home. | Jun 02, 2016
I too have a 9 month old. Once he started crawling I stopped sterilizing his bottles as he is all over the place. It is important that the baby builds up immunity. I don't use any special dishwash for baby dishes. Just that they are washed separately and not with our dishes.
More Similar Talks