Parenting
Value building in toddlers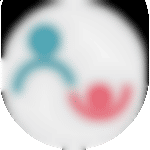 Created by

Updated on Jan 16, 2015
Hi, My one year old son has learned to slap(god knows who did he see doing that). The sound of slapping excites him the most, the louder it is, more he laughs. Pls suggest how to make him understand that this is a bad habit and How to make him a well behaved and a good mannered kid?
Kindly
Login
or
Register
to post a comment. | Jan 19, 2015
Hi Teena, you have to be strict and consistent about it. If slapping is 'no', it means no, whether it is slapping anyone or anything; and you have to ensure this is what all family members agree upon. Also, be firm but gentle; sit down at his level, look into his eyes and then say no to him, rather than calling to him from a distance. | Jan 19, 2015
Hi Teena. It's nothing out of the ordinary. Usually kids pull hair or spit or even slap. Since this is just a phase ensure you do your part of being patient and strict with him. It's very easy to raise a voice or hand to vent out our anger. But make him understand that this is bad and that he isn't bad he's good. Good people don't do this. Maybe as an example you have videos for kids over the Internet. You can depict this as bad and not slapping as good. Or as Shikha pointed out you can enact the whole thing for your child so he understands better. Hope this helps. | Jan 19, 2015
Hi Teena, For starters, sometimes when a child does something that is out of ordinary, we unconsciously, end up laughing or saying something cutesy to him. For him, this means an encouragement. So ensure, that anytime he slaps anyone--a sibling, a friend, an adult, a pet, or even a toy--your uniform reaction should be 'no hitting'. maintain this constantly. 2) again, unconsiously, we only teach them to be aggressive. for eg: if a child hurts his leg on the table, don't we tell him that 'the table has hit you, you now hit the table'. Avoid doing that as for the child it is a signal to hit, irrespective of a living or a non-living thing; 3) ensure everyone in the family, including parents, grandparents, maids etc maintain the same reaction to his slapping... they all tell him 'no hitting'. if someone lets him hit, while the other doesn't, it will send mixed signals to the child. this is a slow process, but will help. | Jan 18, 2015
Hi Teena! Kids imitate such behavior very quickly. Please find out the role model as unless the source stops it, it is difficult for the child to unlearn it. Secondly whenever child hits be firm an say 'NO'. please never hit the child back or scold or raise yr tempers. this will rather aggravate aggressive behavior. Thirdly put the message across that it hurts when u hit. so pretend crying. Or U cud take a doll or soft toy and when he exhibits such behavior do a role play pretending doll is hurt and crying. Hug the doll and ask hime to hold his ears . Say "SORRY dolly, baby will not do this again. " Tell him it hurts and put water drops on dolls face to show tears to create an impact. Appreciate him when he exhibits positive behavior like hugging,kissing,taking care etc. I am sure repeated reminders plus noone to reinforce this behavior will soon make him forget this.
More Similar Talks
Top Parenting Talks