Child Psychology and Behaviour
Very stubborn aggressive Created by Updated on Aug 24, 2016
My daughter is 3. 7yrs very stubborn aggressive, I been telling her very patiently and going in her way. Still there is no change day by day she is becoming stubborn. She will scold me hit me infront of every one. Her teacher repeatedly complaining about her behavior she will not listen to teacher and will not homework even she will not valueteacher. I tried in many ways to make my girl understand but no use am really very worried about her please help
Kindly
Login
or
Register
to post a comment. | Sep 09, 2016
Like Shikha rightly said.. try reason out.. Such behaviour is a reason of an unmet need. and where else will kids take their frustation out if not parents,if they had a bad at school. we as parents are emotionally responsible for them and they are not responsible for us. | Sep 09, 2016
Hi Harika, I faced the same problem few months back.. and realised that its not about my son but me. he was learning most of it from me. sad but true. i brought around a lot of changes,i just stopped shouting or yelling at him,i completely stopped hitting him even a bit.. not more than a week but i saw changes in him as well. Instead of scolding.. i sat with him and told him in simple ways what is expected. instead of threatening him eg do this or we will not go out or if you behave like this,you will not get this.... i reasoned out things.. like lets keep toys back or tom you will not be able to find them at playtime.. children are sensitive than us,so if you say anything,think will you say to your friend too,if not,then those words were demeaning. i stopped ordering him but lovingly told him to do a particular task even if it required saying 10 times.. children cannot disconnect from particular task as quickly as we can so giving them few mins to wind up is important... you can repeatedly tell her hitting is bad,and set yourself as best example for her. | Aug 26, 2016
hi Harika! I understand your concern. please try and understand what is that bothers her or frustrates her?what's that makes her run out of patience and she shouts or even hits u? what upsets her? the more u will try and understand her behavior , the better u will be able to deal with it. also please ensure there are no role models around her who display similar behavior whom she could be imitating. when she shouts or hits u, hug her and get her out of that fit, make her calm down, kiss her , take her in your lap. once she is fine and listening to u, ask her what is bothering her. avoid shouting on her or pointing out her mistakes. avoid hitting her as that could make her rebellious and she would not listen to u. let her know u r always there for her. Harika only your love can melt her anger. so be calm and composed and let it pass in to her. hope this helps!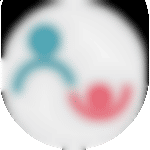 | Aug 25, 2016
Hi Harika, here's a blog that may help you-https://www.parentune.com/parent-blog/love-or-fear-how-do-you-discipline-your-child/771
More Similar Talks
Top Child Psychology and Behaviour Talks
+ Start a Talk
Top Child Psychology and Behaviour question
Top Child Psychology and Behaviour Blogs