Child Psychology and Behaviour
Vexation In 10 month old baby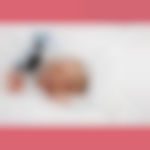 Created by

Updated on Mar 30, 2018
Hi im navpreet .i hve a girl child nd she is 10 month old baby . She gets angry nd scream ven she see her mother . I dnt know y . She didnt behave like this .now day by day she grows her anger is increasing. We teach her vid love nd say 'no ' bt she doesn't stop .pls tell me the way to stop her screaming .
Kindly
Login
or
Register
to post a comment.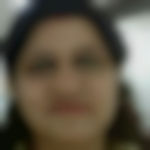 | Mar 30, 2018
hi Navpreet Kaur her is a teething period and child is very irritated at this stage. they don't wanna eat properly and sleep is also troubled. so be calm | Mar 30, 2018
First, understand that at only 10 months of age your little one may be crying for a variety of reasons. If the crying is almost incessant and you see him touching his ears, then he may have an ear infection. Is he tired? Has he been missing naps? etc... Second, I have experienced this myself, and sometimes it may just be a "phase" as some like to call it, or it may just be that your little one just wants something or wants to do something really, really bad (see my old post below). When your little one throws the tantrum, is there something that he wants? It may be that distractions will work, or it may be that he will grow out of it once he can do more on his own. Do your best to not get overwhelmed and upset.  Getting upset, talking to your child in a harsh tone, etc. will not help the situation. If you need to cool down, trade off with your partner for a couple minutes if this is an option. Talk to your child in a language that she can understand.  At this young age, your child cannot understand complex sentences and reasoning. Validate your child's feelings, and then simply say what not to do, such as "Lucy, don't hit, don't hit, Ow" (reasoning comes into play when your child is a bit older). Understand that generally your child is not trying to make you upset.  He may be doing it to get attention, but most likely he is just frustrated by something as he is trying to learn about his environment. Emotions are a hard thing to deal with at this age, and understand that your child is slowly learning how to deal with them and calm down (with your help). If you can tell that your child knows what he is doing, some people try "time-outs" for about 1 minute. Personally, this has not worked for me. Others put the toy or other object in a time-out. At this young age, removing the object may be your best bet. Know your child.  Your child will most likely give you clues into what he is feeling and what he wants. Your little one may want you to pick him up to calm him down, or it may be that she prefers her own space for a few minutes. hope this helps u...
More Similar Talks
Top Child Psychology and Behaviour Talks
+ Start a Talk
Top Child Psychology and Behaviour question
Top Child Psychology and Behaviour Blogs