Health
Viral Diarrhea Created by Updated on Jun 22, 2013
Dear Feelow Parents, My daughter is suffering with diarrohea for last 7 days with a little improvement. Diagnosed by doctor as Viral diarrohea. Does any fellow mothers faced the same and can you please tell how many days it goes on. I am worried as she is going thin. Deepti
Kindly
Login
or
Register
to post a comment. | Jun 24, 2013
Hi Deepti, | Jun 24, 2013
There is nothing much u can do about this, except for keeping your baby hydrated and keeping the fever down (if any)the viral bug will take its tym. Just make sure the kid is eating whatever little he/she can. | Jun 23, 2013
hey M i am very worried, so what was your treatment option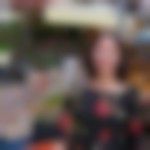 | Jun 23, 2013
My son had this problem very regularly. It used to go on for upto 10-12 days. | Jun 22, 2013
Hi Deepti! u need to chk whether the medicine u r giving is effective or not. 7 days diarrhoea mite leave the child dehydrated.. so u need to give her ORS after every half an hour. dont give plain water, the child mite vomit. or u can give shikanji, limca etc. to ur child. Pls chk the kind of food u r giving to the child. It shd not be solid nor it should be rich in fiber like salads, papaya, etc, avoid apple juice, milk etc. or any other eatable which is concentrated with calories. It shd be soft n easily digestible by the child. U can give her khichri,banana, curd,boiled rice water, pomegranate juice as home remedies. If ur child is on breastfeed please increase the intake it will help boost her immunity n cut down top feed. As u c improvement slowly u can move on to semi solid and solid diet. | Jun 22, 2013
Dear Deepti, 7 days of diarrhoa is a long time for a child. Is she on medication? Please keep her well hydrated and rested. If you do not see any improvement, you may consult with the doctor again. Also, please read the following blogs on some suggestions for cases of stomach bug and sehydration. Here are the links 1- https://www.parentune.com/parent-blog/gastroenteritis-in-children/222 2- https://www.parentune.com/parent-blog/dehydration-in-children/212 Hope she feels better soon.
More Similar Talks
Top Health Talks